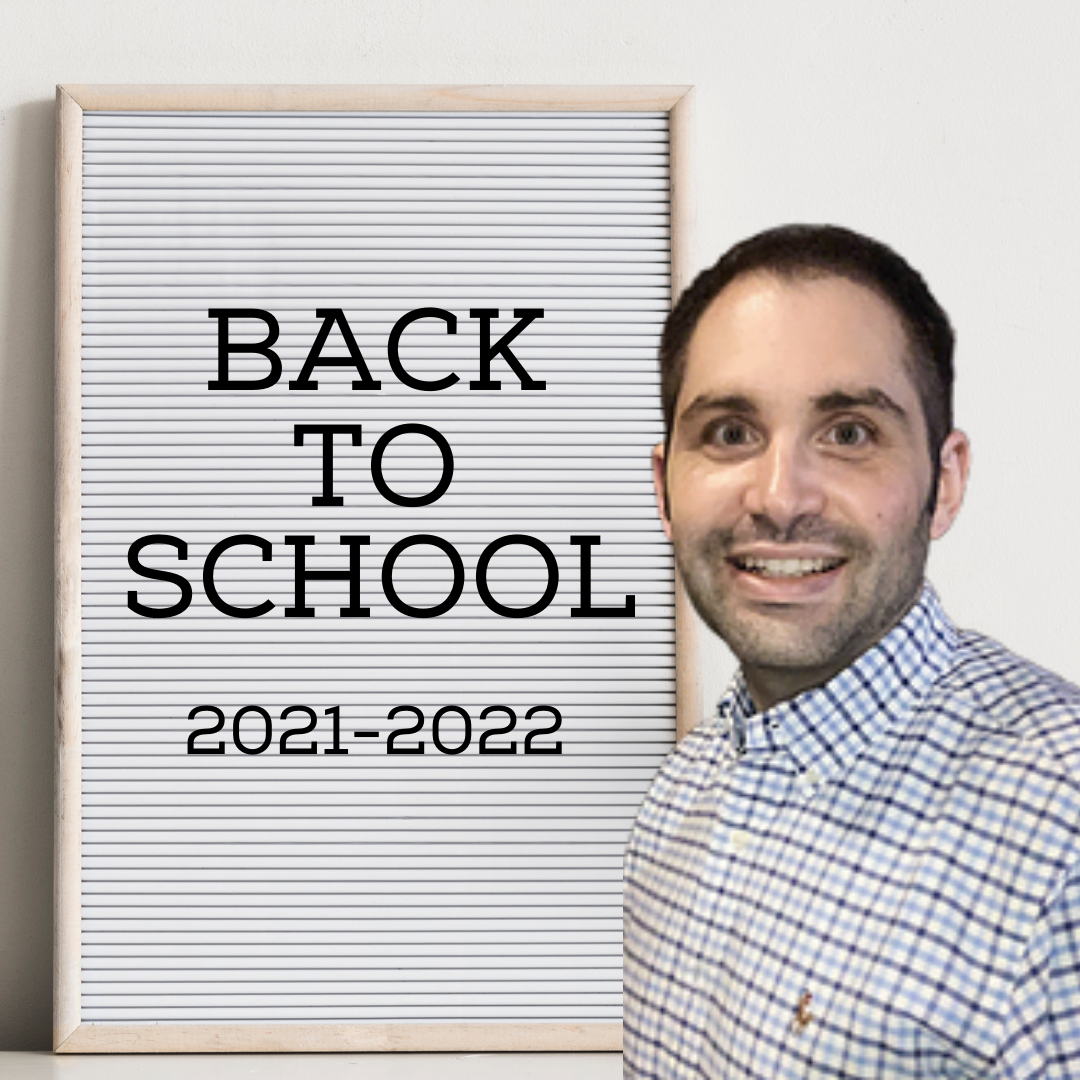 Blog: Back-to-School 2021 Preparation Strategies
It's hard to believe that school starts in about a week for many students in the Washington, D.C. area and across the country. There may be many things different about this school year than past ones, especially how students' experiences from the past school year and pandemic in general impact their mindset, motivation, emotional health, and countless other items.
Here are some suggestions to help ease your student back into the new school year.
Establish structure with a clear schedule for the morning routine (i.e., what time will the student get up, who will wake them, who is responsible for making breakfast, how will the student get to school). Practicing this routine a few times before the actual first day of school can help make sure that the intended plan actually works, give your student something tangible to hold onto to reduce anxiety about uncertainties about how things will go the first day, and reduce everyone's stress level potentially. Depending on your student's age, having them be as actively involved in developing a morning routine plan can be useful. Even Kindergarteners can be included in the discussion on setting up the routine. 

Establish a good evening routine. Focus on what time your student should ideally be asleep and work backwards figuring out when they should get in bed, and allot time for winding down and getting prepared. Included in this might be items such as picking out clothing for the next day, making sure their backpack is all packed up, making their lunch, and other necessary items that will help allow for a smoother morning. 

Set up a good workspace for completing homework. Each student's needs may be somewhat different, but figuring out a space with minimal distractions, materials being readily available, and other items as needed would be helpful. 

Make a plan for accountability with completing homework. Focus on how your student will know about assignments, determine how independent they can be, and set up a check in system as needed to ensure that homework is being completed. Ideally, letting your student do as much themselves with an extra layer of oversight may be best in facilitating greater independence. 

Plan out dinners for the week and any other items that you'd like. The new school year is a nice opportunity to re-establish routines that may have been helpful in the past, but you stopped doing for whatever reason.

Establish good organizational systems for tracking tasks, events, and schedules. Whiteboards in a common area, electronic shared calendar, or other similar items may work well. 

Be mindful of emotional discomfort or distress, especially if your student has not attended school in person since March of 2020. Even if they have, if it has been part-time, it may be a big adjustment being in person full-time again. 
These tips will need to be adjusted based on your specific needs. In addition, I encourage you to use these suggestions as a starting point to identify your own items to put in place for the new school year. 
I hope everyone has a great school year!
Copyright 2021 Carey Heller, Psy.D.
*Disclaimer: The previous information is intended as general guidance based on my professional opinion, does not constitute an established professional relationship,  and should not replace the recommendations of a psychologist or other licensed professional with whom you initiate or maintain a professional relationship.*