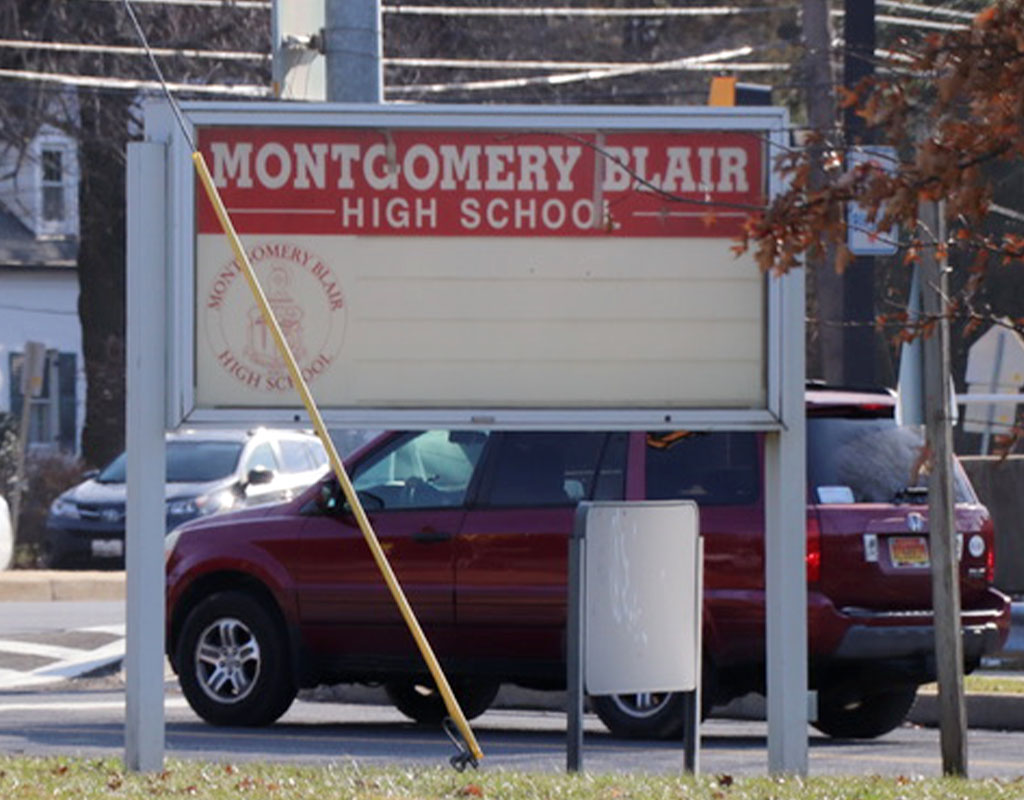 Blair High School Principal Acknowledges Social Media Posts About Sexual Assaults
Montgomery Blair High School Principal Renay Johnson sent a message Sunday to the Blair community about recent sexual harassment and assault allegations from students. 
Allegations from students across Montgomery County Public Schools (MCPS) are being made anonymously on Instagram, on accounts dedicated to sharing and spreading awareness about the ongoing sexual harassment and assaults of female students. 
"I want our students to know that we hear them and take every allegation that is brought to our attention seriously," Johnson said in her message. She acknowledged the social media posts, and asked victims to report their assault to the police and COS-TitleIX@mcpsmd.org. 
"Many students have turned to social media seeking answers and many of the public social media posts are anonymous. Please know that MCPS is actively investigating the allegations involving MCPS students and attempting to identify students that have been or are at risk."
On Friday, June 26, MCPS Superintendent Dr. Jack Smith shared a similar message acknowledging the allegations from students across several high schools.
"The safety of our students is our top priority and we are committed to maintaining an environment in which all students can learn and thrive. I want to assure you that all allegations involving our schools and/or students that come to our attention will be investigated," he wrote. 
Also on Friday, the Montgomery County Police Department (MCPD) tweeted that police are working with MCPS to identify victims and asked victims to come forward to the MCPD so an investigation can be done. 
If you are a victim of sexual assault, please contact us so that we can investigate completely. Call 301-279-8000 to make a report. Every victim has a right to be heard. There are resources available to assist victims. Do not suffer in silence. We are here for you!

— Montgomery County Department of Police (@mcpnews) June 26, 2020
"Do not suffer in silence. We are here for you!" MCPD tweeted. 
Instagram accounts for schools that highlight sexual assault and harassment stories at MCPS include Blair, Bethesda-Chevy Chase, Churchill, Einstein, Wheaton, Whitman and Wootton high schools. 
NOTE: The following posts include details about sexual assaults. This content may not be suitable for everyone.