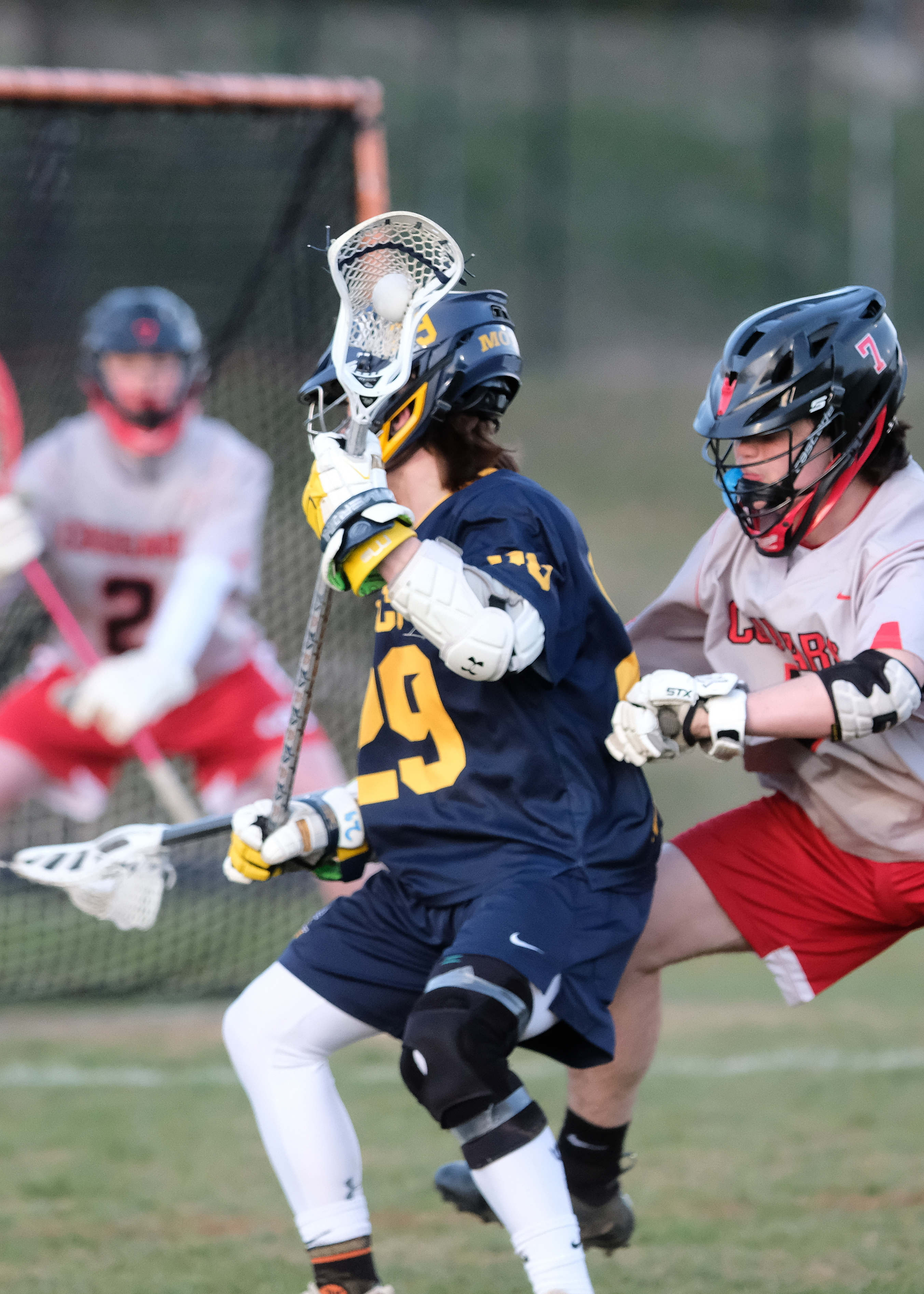 Bethesda-Chevy Chase Boys Varsity Lacrosse Outscore Quince Orchard, 14-6
Bethesda-Chevy Chase Outscore Quince Orchard March 28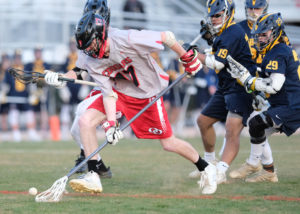 The Bethesda-Chevy Chase Barons boys lacrosse survived a 3rd period rally by Quince Orchard to defeat the Cougars 14-6, Wednesday in Gaithersburg.  The Barons led the entire game but QO found the spirit in the third to narrow the Baron's lead to five goals at 11-6.  B-CC bounced back into the winning column after losing to Richard Montgomery 12 – 4 earlier in the week.
Led by A. Koshik and A. Cowle who together accounted for 11 of 22 shots on goal and 6 of the 16 goals.  Goalie G. Wallack stopped three of QO's 11 shots on goal while allowing all six goals.  B-CC showed some vulnerability at face-offs losing 10 but was able to defend the goal and limit the Cougars by controlling 23 loose balls.
Bright spots for the Cougars were in the form of defensive man Logan Feuer who controlled six loose balls and won 10 face-offs against a variety of B-CC's experts.  Stephan Jacobson and Justin Gold had two goals, respectively for the Cougars. Ren Shapiro was inserted in the Cougars goal taking over from Trey Seminara at the start of the second half.  Shapiro had five saves to ignite QO's 3rd period rally.
Next up for BCC takes it's sledgehammer to rival Churchill on Saturday afternoon while Northwest travels to Quince Orchard for a neighborhood brawl on Friday evening.
Photos to follow
Phil Fabrizio
All images copyrighted 2019 © Phil Fabrizio | PhotoLoaf®  for MCM