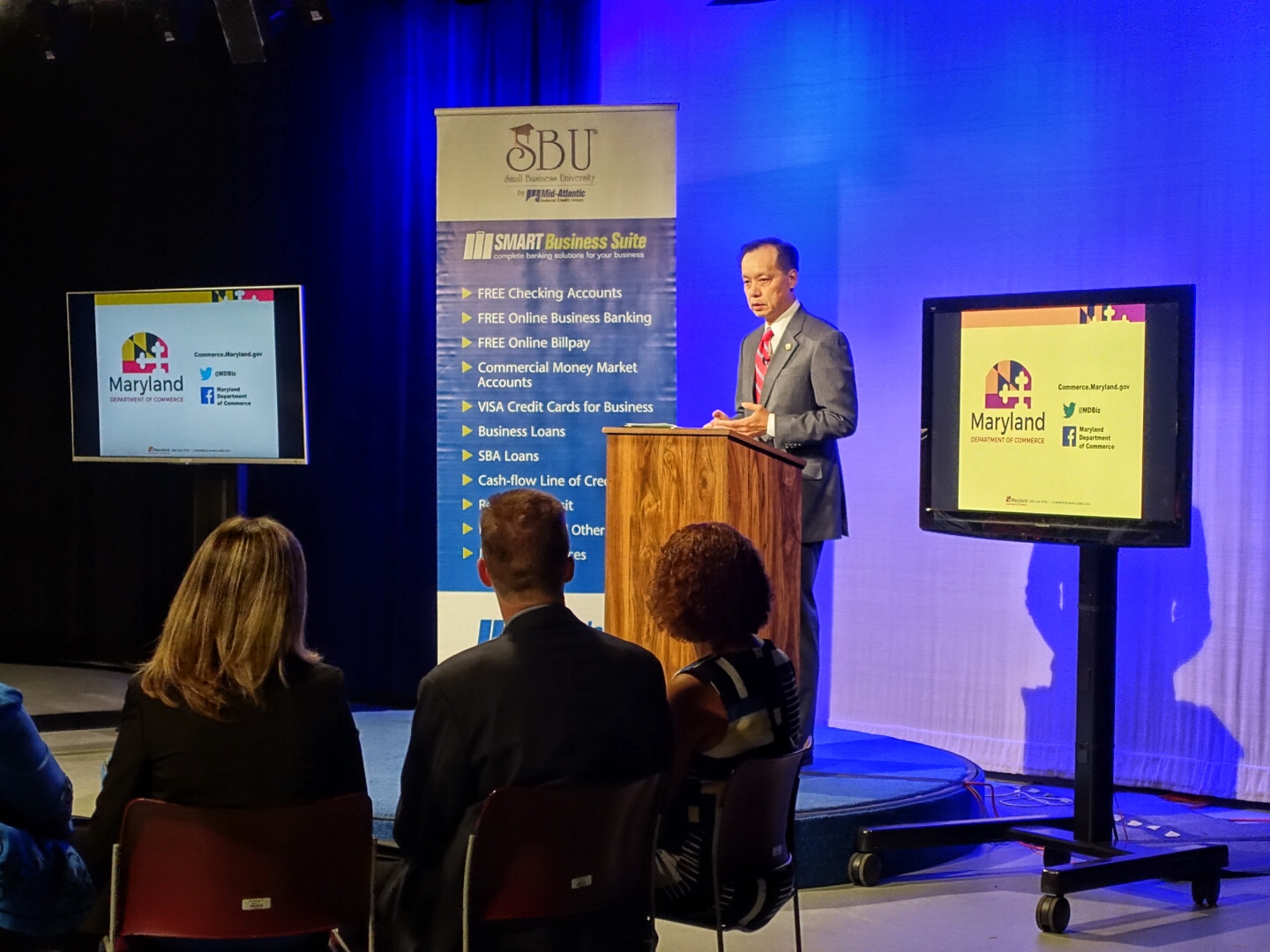 Maryland Deputy Secretary of Commerce on Montgomery County's Economic Development (VIDEOS)
Deputy Secretary of Commerce for the State of Maryland Benjamin Wu headlined this month's Small Business University event at Montgomery Community Media. MyMCMedia caught up with Wu after the event and in the Extra video, below, he talks about the economic impact of Marriott's decision to stay in the County and move its headquarters to Downtown Bethesda.
We also asked him about the Montgomery County Economic Development Corporation (MCEDC), here's what Wu had to say.