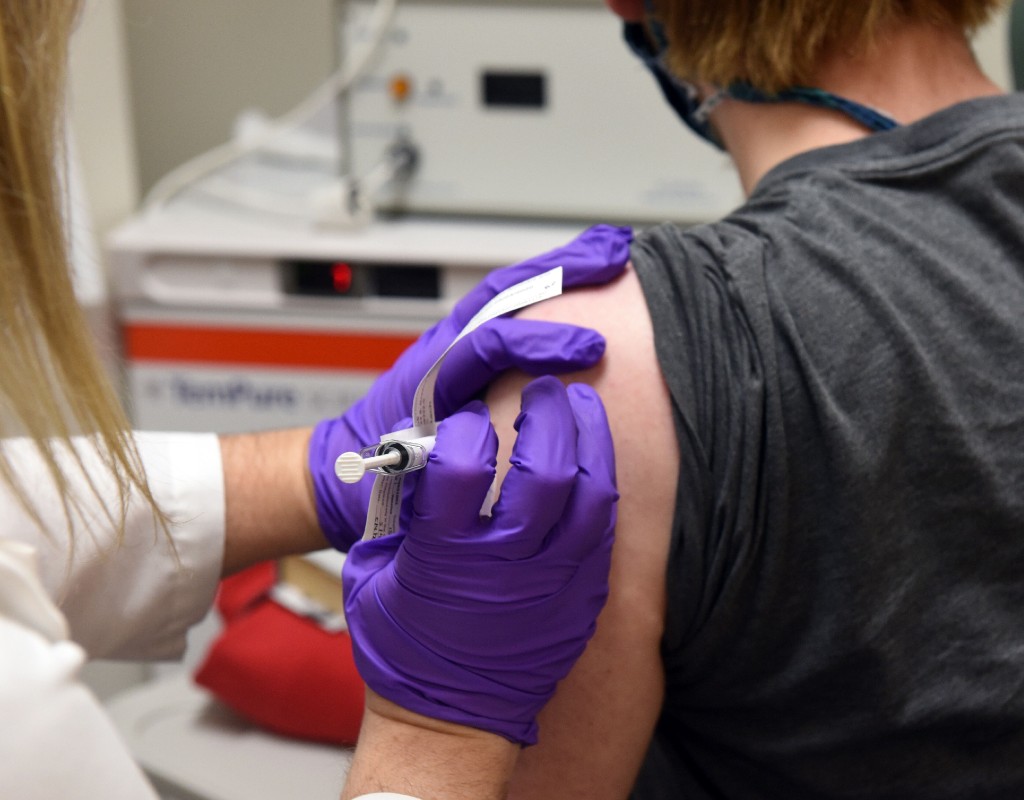 AstraZeneca Says its Coronavirus Vaccine Candidate Shows 70% Average Efficacy
AstraZeneca, a multinational pharmaceutical company with a Gaithersburg campus, announced Monday that its COVID-19 vaccine candidate shows a 70% average efficacy rate.
The vaccine candidate AZD1222 was administered in two ways. It showed 90% efficacy when it was given as a half dose and followed by a full dose at least one month later, according to a statement from AstraZeneca. The candidate showed 62% efficacy when it was given as a full dose initially and followed by another full dose at least one month later. According to the company, the first regimen with the half-dose was administered to 2,741 people, and the second regimen with two full doses was given to 8,895 people. The trials were conducted in the United Kingdom and Brazil.
The average efficacy between both methods is 70%. AstraZeneca said no serious safety issues related to AZD1222 have been confirmed, and more data and analysis will come.
"Today marks an important milestone in our fight against the pandemic," said CEO Pascal Soriot. "This vaccine's efficacy and safety confirm that it will be highly effective against COVID-19 and will have an immediate impact on this public health emergency."
The company is preparing to submit its data to officials across the globe that have a vaccine plan for conditional or early approval. AstraZeneca said it will also try to get permission from the World Health Organization (WHO) for an "accelerated pathway" to get the potential vaccine to low-income countries.
Earlier this month, Pfizer and Moderna reported their late-stage vaccine trials were 95% effective.
To all the #COVID19 vaccine clinical trial participants, scientists and clinicians – we thank you. As a result of your involvement, we are progressing at pace, learning more about this virus and what needs to be done to help end the pandemic. pic.twitter.com/zw1SriGdye

— AstraZeneca (@AstraZeneca) November 23, 2020