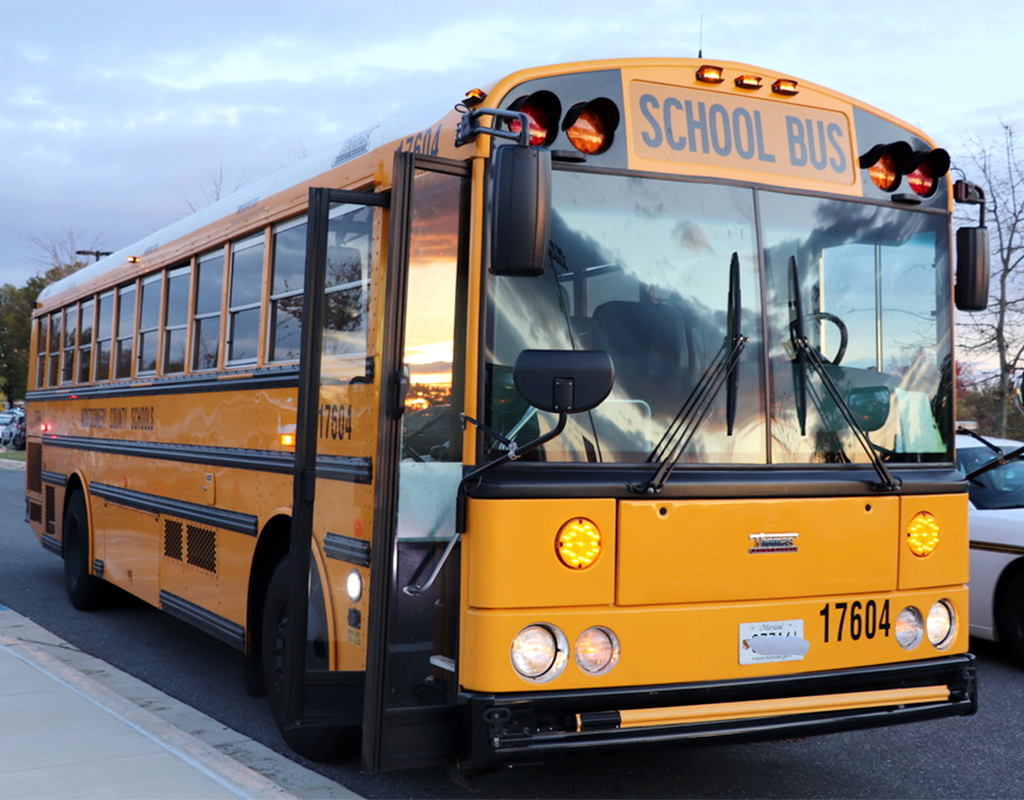 As School Opening Nears, MCPS Still Seeks Bus Drivers
With the first day of school less than one week away, Montgomery County Public Schools still lacks about 100 bus drivers.
According to MCPS Spokesperson Gboyinde Onijala, transportation supervisors, directors and other transportation depot staff will cover routes that currently don't have a specified bus driver. MCPS continues to seek new drivers, she said.
MCPS' 1,300 buses transport about 103,000 students to and from schools, according to the district's website, traveling more than 112,000 miles each week day.
According to a MCPS job posting, bus operators must have a clean driving history with no more than one point on their license and be at least 21 years old. The job is considered split-shifts, working mornings and afternoons for 10 months, and possibly summers too. Paid commercial truck training is available as drivers need a Maryland Class B Commercial Driver's License or the ability to obtain one.
Candidates must have a high school diploma or GED. Also mentioned in the advertisement is an "ability to interact positively with, gain respect of, and maintain discipline over student passengers."