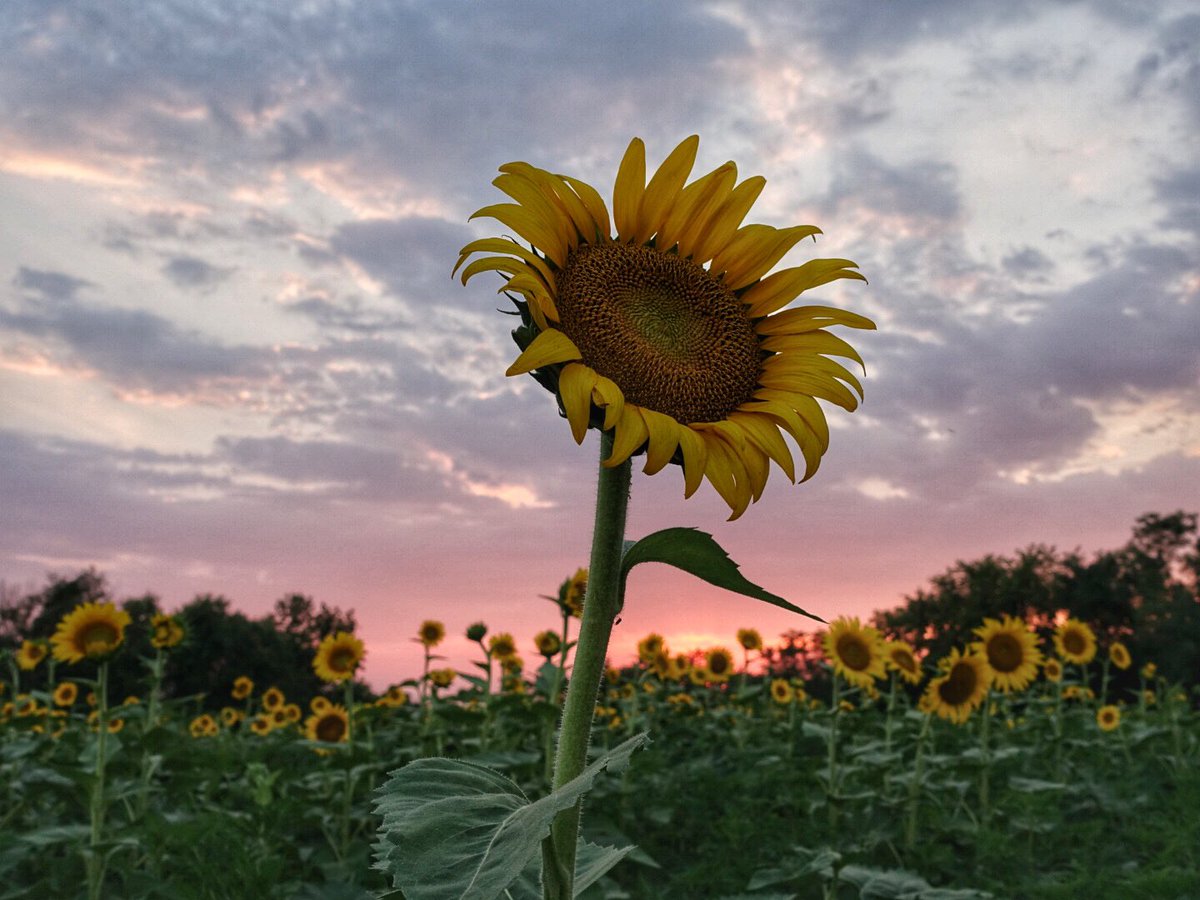 UPDATED: Acres of Sunflowers Are Blooming in Poolesville This Week
UPDATED Looking for a bright spot?
Grab your camera and head to McKee Beshers Wildlife Management Area off River Road in Montgomery County this month. That's where 30 acres of sunflowers have been planted in nine different fields, and they are expected to reach peak bloom in late July.
The sunflowers should be in full bloom this month, according to Candice Collison, a biologist for the Wildlife and Heritage Service at the Maryland Department of Natural Resources.
"The best weekend to plan ahead for would be July 22 – 23," said Collison.
To help you find the fields, the Maryland Department of Natural Resources has posted a map of the Poolesville fields, here.  The largest field is located right off River Road with adjacent parking.
Over the years, the sunflower fields have become a popular spot in the summer for photographers and nature lovers.
"People come from miles away and plan vacations well in advance to try and catch the view," Collison said. "You can regularly see the fields full of amateur and professional photographers along with painters."
The sunflowers are planted by DNR staff, and this year's acreage and locations are similar to previous years.
"The sunflower fields are planted as a food source for wildlife, primarily Mourning Doves," Collison said. "The McKee-Beshers WMA is a public hunting property and the state of Maryland has a hunting season on Mourning Doves that opens Sept. 1st every year."
According to Collison, a plethora of insects, birds and mammals benefit from the flowers and the seeds that the sunflowers produce.
So what else should you know?
"Visitors need to keep in mind that this property is a Wildlife Management Area and not a park," Collison said. "What this means is there are no public bathrooms, no garbage cans, no picnic tables or shelters, and there is the potential for exposure to poison ivy, mosquitoes and ticks. I recommend long pants and hiking shoes."
It's also against WMA regulations to remove any plant from the property.
"We strongly ask that people please do not pick the sunflowers," Collison said.
In case you are wondering, the sunflowers are typically in full bloom for two weeks.
#Sunset over the #sunflowers in McKee-Beshers Wildlife Management Area. #Poolesville @mymcmedia pic.twitter.com/hOytxTNYOj

— Michael Walsh (@GetMikeWalsh) July 20, 2017
30 acres of #sunflowers are beginning to bloom off River Road in #Poolesville. pic.twitter.com/ToQw0txsST

— Sonya Burke (@SonyaNBurke) July 16, 2017
PHOTOS 7.12.17 | Mike Walsh
RELATED COVERAGE
PREVIOUS POST
Sunflower Fields Draw Nature Lovers to Poolesville (VIDEO & PHOTOS)