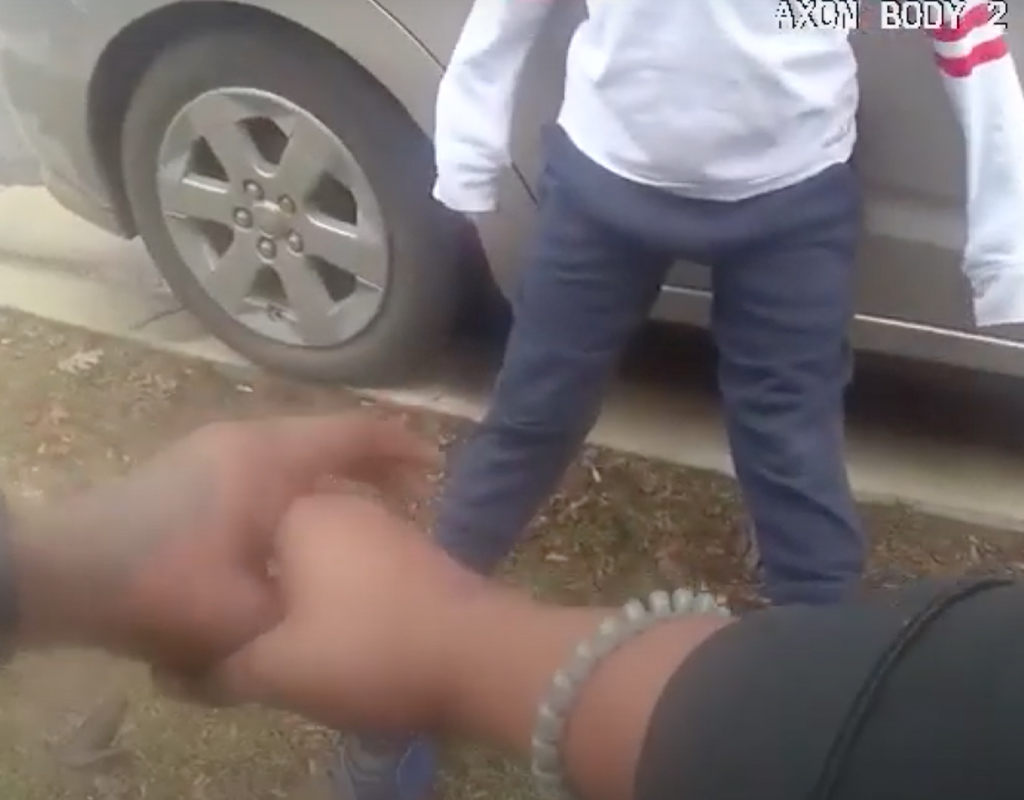 'Horrified and Disgusted': Elrich, Councilmembers Express Outrage Over Video of Police Officers and 5-Year-Old Boy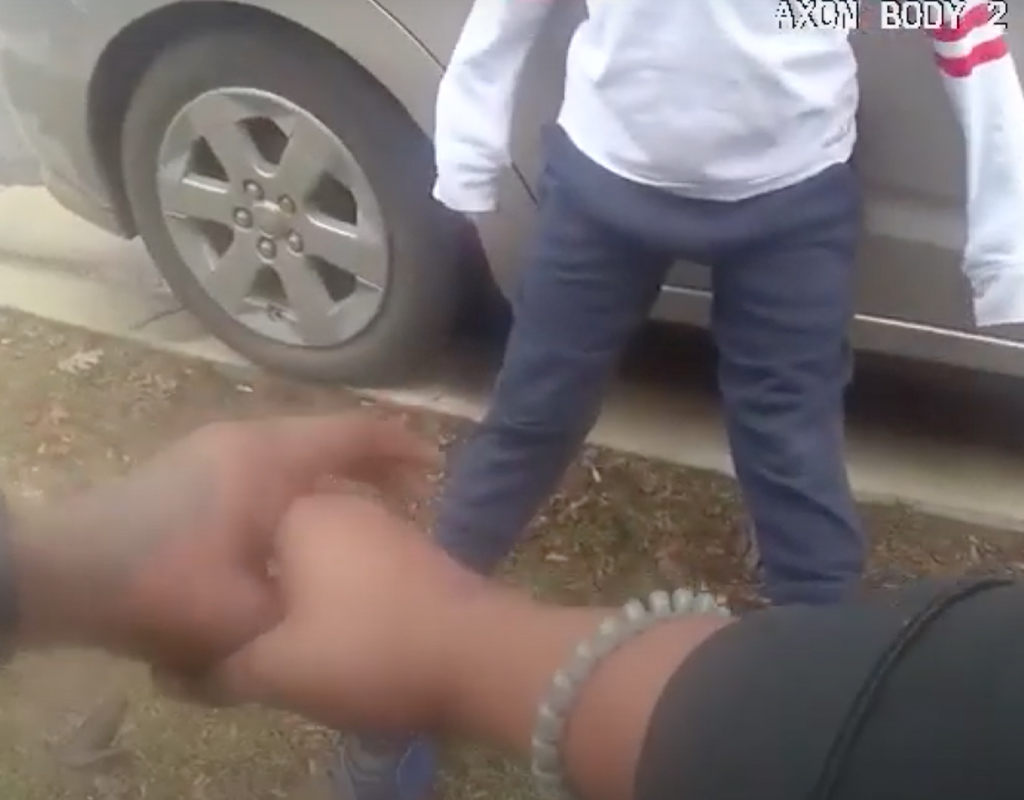 This story was updated with new information at 2:35 p.m. on Friday. 
Montgomery County Police released a 51-minute-and-22-second video of a Jan. 14, 2020 incident in which an East Silver Spring kindergarten student — who had walked away from his school — was located by Montgomery County Police (MCPD) officers. The video shows two police officers screaming at the child, at one point, right in his face, as the five-year-old boy cried so hard, he began coughing. They told him his parents should beat him when he got home, according to the video footage.
They also handcuffed the child.
The boy allegedly fought at school and then fled the building. The school called police when he left the building.
Trigger Warning: The Following Video Has Sensitive Content
On the body camera footage — once the boy's mother arrived at the school — the officers and mother discussed the boy's problems in front of him. "I can't discipline, because the government won't allow me," she said, adding she didn't want to go to prison if she beat him. One officer told her she should beat him, in what comes across as encouragement for her to do so.
"You can beat your child. Just don't leave no cuts, burns," one officer told the boy's mother.
Officers Dionne Holliday and Kevin Christmon remain employed by the MCPD, which would not discuss the results of the incident investigation.
Please read my statement about the @mcpnews video that was released today: https://t.co/7QVRA4ecpH. pic.twitter.com/RtqSsILiyH

— County Exec Marc Elrich (@MontCoExec) March 26, 2021
County Executive Marc Elrich wrote a statement after viewing the video. He called it "difficult to watch." He also said he asked MCPD Chief Marcus Jones to revisit police training concerning their interaction with children.
"Our police officers are not social workers, psychologists, or therapists and should not be giving advice or direction on parenting. Police duties should end as soon as school personnel are present to take over care of a child," Elrich wrote, noting, "Because the county is in a lawsuit, I am limited in what I can say, and I am not able to discuss disciplinary outcomes which have been taken." Litigation is pending.
County Councilmember Will Jawando, who said he tried for three months to have the video released, wrote in a statement, "I watched in horror as what can only be described as a nightmare unfolded for nearly an hour. It made me sick. We all saw a little boy be mocked, degraded, put in the back of a police car, screamed at from the top of an adult police officer's lungs, inches from his face. This is violence."
TRIGGER WARNING: MCPD has released the body cam footage I have been requesting related to the 5 year old detained by police, my statement and a link to the footage below. pic.twitter.com/joJlwdiHNl

— Will Jawando (@willjawando) March 26, 2021
All nine county councilmembers commented on the police video prior to the start of their meeting concerning crowd limits at public sporting events. Many of them publicly apologized to the boy's family.
Council President Tom Hucker said he was "completely horrified and disgusted by what I saw." He specifically referred to the part where the officers advise the boy's mother to beat him, adding, "I have no words."
The council asked the police department to brief the council on what had happened and what actions were taken. Jawando said that if councilmembers are told they can't read the reports because of privacy issues awarded to police officers, then "this law needs to be changed" in Annapolis.
"It's just unfathomable," he said of the officers' actions and "the MCPS employees who stood there and watched it happen."
Councilmember Andrew Friedson called what happened "a comprehensive failure…of basic humanity," adding, "I am appalled and horrified. I am totally shaken by this."
Several councilmembers said they were upset that they had not even learned of the incident for a full year and only because the boy's family had filed a lawsuit by the mother, Shanta Grant. That civil suit accuses the officers of assault, battery, false arrest, false imprisonment, negligence and infliction of emotional distress.
MCPD's Union, the Fraternal Order of Police Lodge 35, released a statement about the footage.
Lodge 35 wrote, "Patrol officers do not receive specific training to address events like the one that occurred on January 14, 2020. Lodge 35 members that were involved cooperated with the nearly yearlong investigation and action was recently taken by the police chief to address how the event was handled."
Please see our press release of this incident pic.twitter.com/apn6Ym7VX2

— FOP Lodge #35 (@MCLodge35) March 26, 2021
Montgomery County Public Schools (MCPS) Superintendent Jack Smith and Board of Education President Brenda Wolff also issued a statement, noting there is no excuse for the adults' behavior.
"It was extremely difficult for us to watch the video of the incident involving a 5-year-old student at East Silver Spring Elementary School. Our heart aches for this student. There is no excuse for adults to ever speak to or threaten a child in this way. As parents and grandparents, we know that when families send their children to school, they expect that the staff will care for them, keep them safe and use appropriate intervention processes when needed. In MCPS, we have a commitment to addressing the social-emotional well-being of our students, celebrating their strengths and helping them meet their full potential."
They also wrote, "No child is bad. We also expect MCPS staff to follow outlined structures for student intervention and support, as well as school safety. We have asked MCPS leadership to ensure that the school system's procedures and expectations are clear to all staff."
Board of Education President Brenda Wolff and Superintendent Jack Smith have released a statement on an incident at East Silver Spring Elementary School: https://t.co/CHAIzYgba3

— MCPS (@MCPS) March 26, 2021
Recent Post