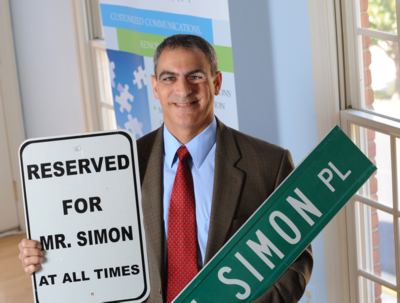 A Farewell to Ads (Video)
Just another day or two and we'll finally be able to say it: "Our long national nightmare is over." The incessant political ads on TV, that is.
I don't know about you, but I have had it. Let's do this election thing on Tuesday and move on!
I can honestly say that while I have my strong views on which, if any, ads appeared to be even remotely effective… or entertaining, not one of them actually managed to change my vote or position on any of the candidates or ballot questions.
Still, my friends who know more about these things than I do assure me that there is (political) scientific proof that the ads do, in fact, move some undecided, largely under-informed voters. That's why they're produced and that's why billions of dollars are now spent on them, nationally.
I'm quite sure it won't happen (and probably couldn't, for a number of business reasons), but I actually suggested on my very influential personal Facebook page (cough, cough) this weekend that, perhaps, all of the TV networks and stations could donate the proceeds from the last three days of the presidential campaign ad buys to Hurricane Sandy relief efforts. Well, anyway, it was the thought that counts.
So as we all prepare to "return to our regularly scheduled programming" – Lord knows the drug manufacturers would like to get back to their usual domination of the TV airwaves! – I thought I'd at least offer a few parting shots on this year's political ad barrage. And please know these comments have everything to do with what I think of the ads – not necessarily the candidates or issues. In many cases, I hate the ads and like the candidate or issue, in spite of them.
Most Annoying…
So many options, so little space… but here are a few:
Virginia Senate Candidate Tim Kaine's series of "This is Virginia" ads, showcasing in each case a female named Virginia (of every possible demographic group, of course) who "can make up her own mind" on what's best for her, as a woman, thank you very much, George Allen!
The "I hate losing… HATE IT!" LaVar Arrington ads in support of Question 7, lamenting the loss of Maryland money to West Virginia. Two words for the relevancy of you being a spokesperson on the issue, LaVar, and for the quality of your acting: HATE IT. And by the way, you were quite accustomed to losing and quite good at it when you were in a Redskins uniform at that same FedEx Stadium you are standing in front of!

On the other hand… I will say that the pro-Question 7 ad that was only seen in the Baltimore region, featuring Baltimore Mayor Stephanie Rawlings Blake and the towering, former Baltimore Raven star, Jonathan Ogden, was pretty funny. If you didn't get to see it, it's worth 30 seconds of your time.
Big time annoying – Every ad sponsored by "American Crossroads!" All I can say is thank goodness for teleprompters or those folks would be totally unable to get through their scripted anti-Obama spots. The counter ads produced by "Priorities USA" at least had folks who appeared to be real and sincere (and were identified on screen with their full names), with somewhat compelling stories about how Bain Capital had closed their plants down.
Most Effective… or Damaging…
The "in-his-own-words" commercial highlighting the hidden camera video of Romney's now infamous, high-ticket fundraiser speech about "47 percent" of the American electorate.
Best in Show …
The Julian Bond ad in support of marriage equality, Maryland's Question 6. Relevant, powerful and credible. Effective and tasteful. Just a brilliant spokesperson for this issue, characterizing it beautifully as the civil rights issue that it is. Best ad of the season. A+.
I could go on and on, but I'll spare you. We've all had enough, haven't we? But please feel free to add a comment with some of your favorite or most hated political ads of the season. And before I forget… "I'm Steve Simon and I approve (not really) of this blog."