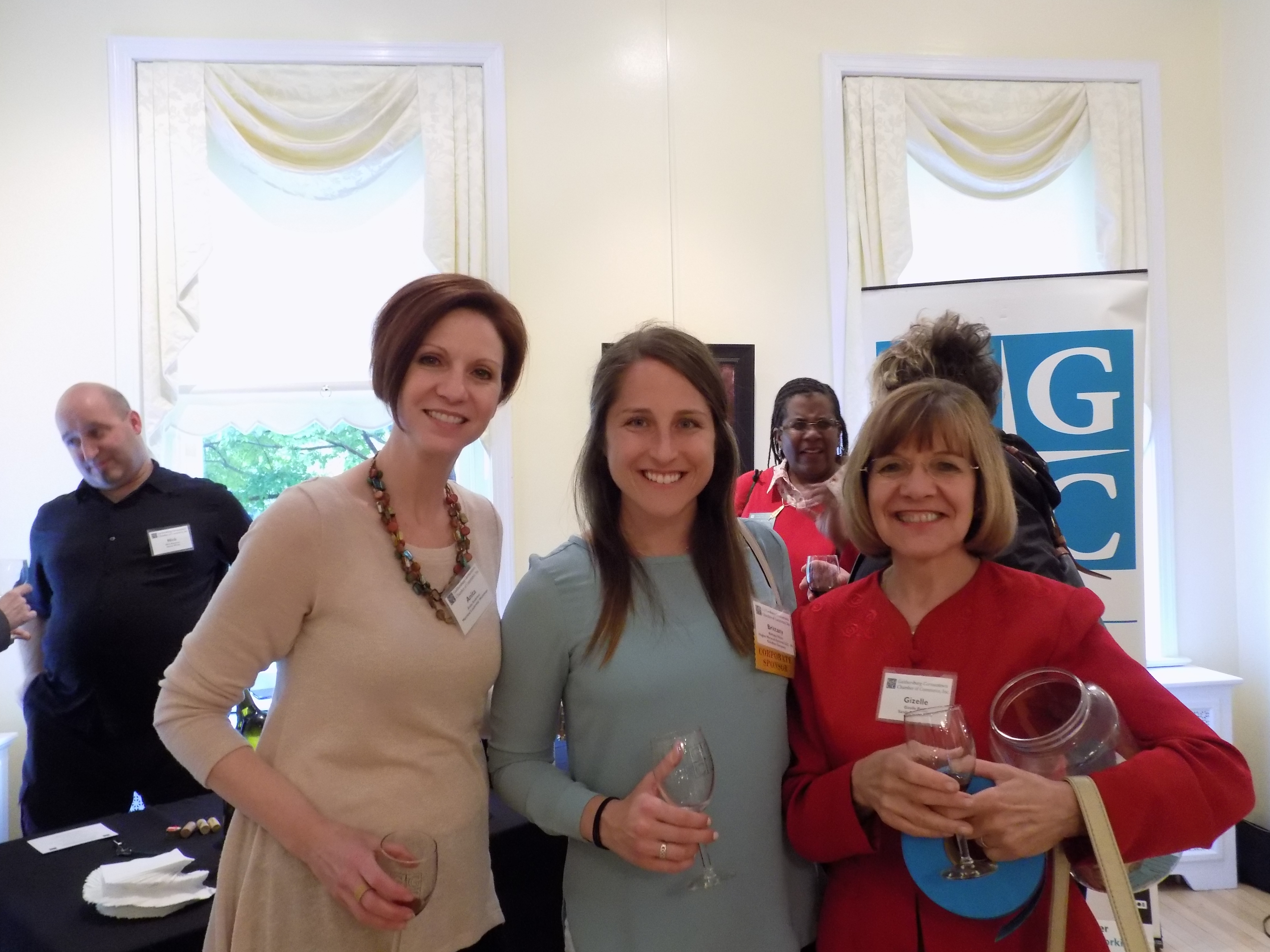 14th Annual Gaithersburg-Germantown Chamber Wine Tasting Held at Kentlands Mansion
The Gaithersburg-Germantown Chamber of Commerce (GGCC) held its 14th Annual Wine Tasting on Thursday, May 11 at the Kentlands Mansion in Gaithersburg. Over 100 area business leaders were in attendance.
The Chamber's wine tasting affords business professionals the opportunity to meet, network and share ideas over wine. The wines are paired with small bites from five GGCC Members and good conversation. It is a great opportunity to "wine" down after work and allows guests to network and enjoy some great camaraderie with like-minded small businesses.
"This is always a great event. We get to showcase the beautiful Kentlands Mansion, as well as several of our excellent restaurants. And of course there's the wine. Pinky always does a great job with the pairing," said Marilyn Balcombe, GGCC President.
The event sponsors included: The city of Gaithersburg, Pinky and Pepe's Grape Escape, The Melting Pot Gaithersburg, Nothing Bundt Cakes, Tommy Joe's Kentlands, Firebirds Wood Fired Grill, and Asia Nine, Special Event Sponsor's Bargain Movers, Roy Rogers and Crown Trophy.
This year's wine tasting featured a guided wine tasting tutorial of five featured wines compliments of Pinky and Pepe of Pinky and Pepe's Grape Escape. Guests were excited for the opportunity to have a conversation with Wine Sommelier Nick Materese of Siema Wines. Materese specializes in all aspects of wine service as well as wine and food pairings
The wine was paired with food from Firebirds Wood Fired Grill, Tommy Joe's Kentlands, and Asia Nine. Bundtinis from Nothing Bundt Cakes and fresh strawberries dipped in chocolate served compliments of the Melting Pot Gaithersburg.
DrinkMore Water provided bottle water and rinse stations.
The city of Gaithersburg donated the use of the Kentlands Mansion to the GGCC for the evening.
The GGCC is active in providing business-to-business networking opportunities throughout the year: a collective voice in local, regional, and state legislative affairs, professional development opportunities and other services that enhance the business environment.
The GGCC is located at 910 Clopper Road, Suite 205N, Gaithersburg. To learn more about the GGCC visit us at www.ggchamber.org. Find us on Facebook at: http://www.facebook.com/pages/Gaithersburg-Germantown-Chamber-of-Commerce/64339954570.