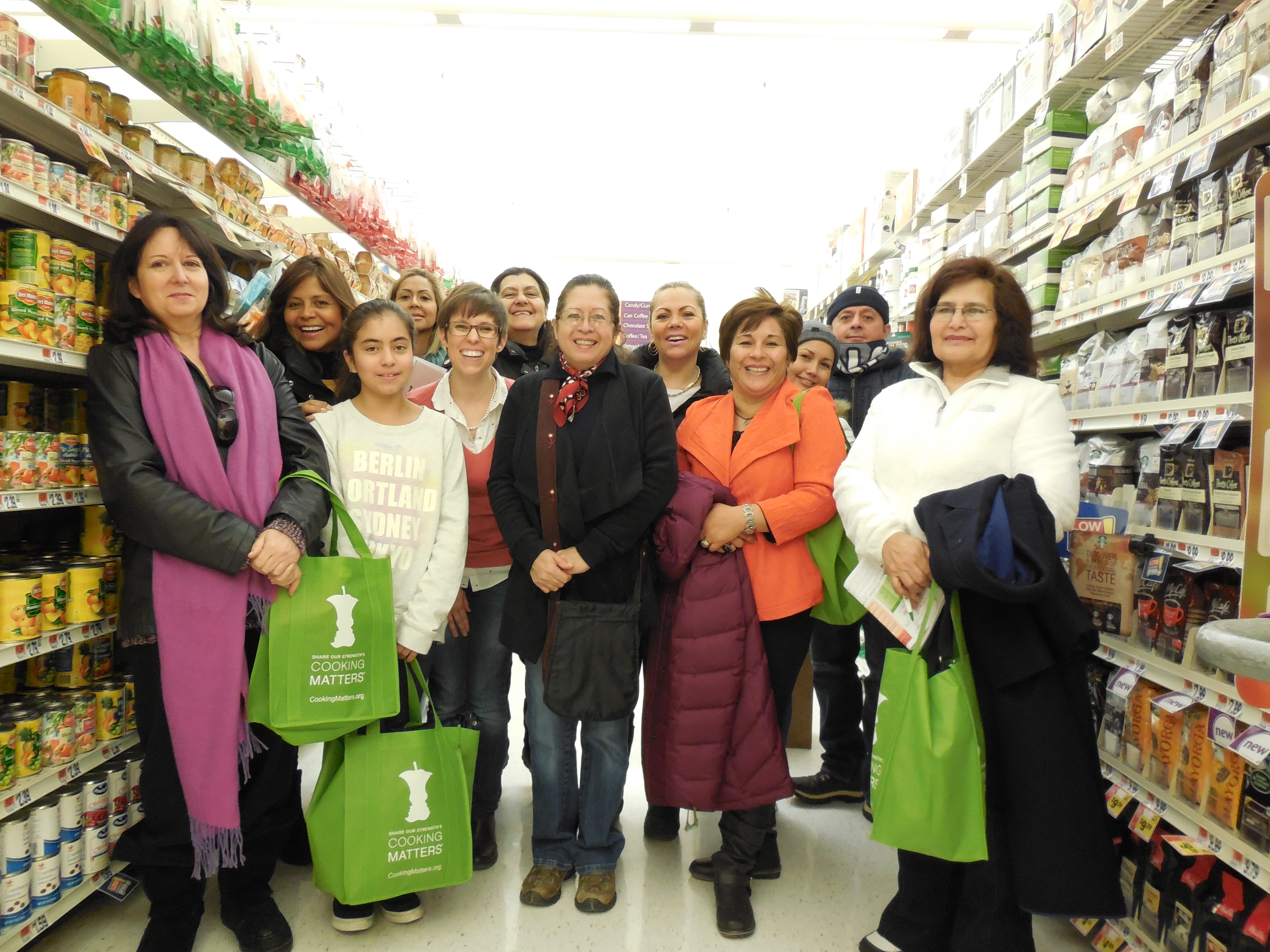 You Say Potato, I Say Patata
I've shared before how much our clients value our Cooking Matter at the Store grocery store tours. We've reached over 500 participants in this wonderful program, and at least once a month a client calls to share: "I really never knew that it was cheaper to buy in bulk! I'm saving on my grocery bill and cooking more at home."
These classes allow Manna to impact the lives—and lower the grocery bills—of so many clients. Just as important are the many partnerships that form among helpers in our community. These tours bring interactive nutrition education to moms groups, teens, adults with disabilities and seniors, as well as individuals transitioning to independent living and employment.
Out of a partnership with AARP Foundation , and their donation to our program, came the opportunity to purchase translation headsets for my nutrition education workshops and classes. An interpreter uses the microphone headset and participants simply tuck transmitters into their pockets to hear my content through earphones. This allows for an uninterrupted, hands-on class with clients.
When Impact Silver Spring requested a Spanish-language store tour, I realized our new equipment made this possible!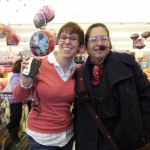 Technology is a remarkable thing, and it's allowing Manna's Nutrition Education program to reach clients of all cultures in ways I didn't imagine just a few months ago. This also means I will be holding a workshop for Rockville seniors in Mandarin next month!
A very special thank you to the many agencies who respect the value of this program, and encourage their clients to hang out with us for an hour to talk—of all things—apples and oranges. With gratitude to AARP Foundation, now we're also talking manzanas y naranjas.