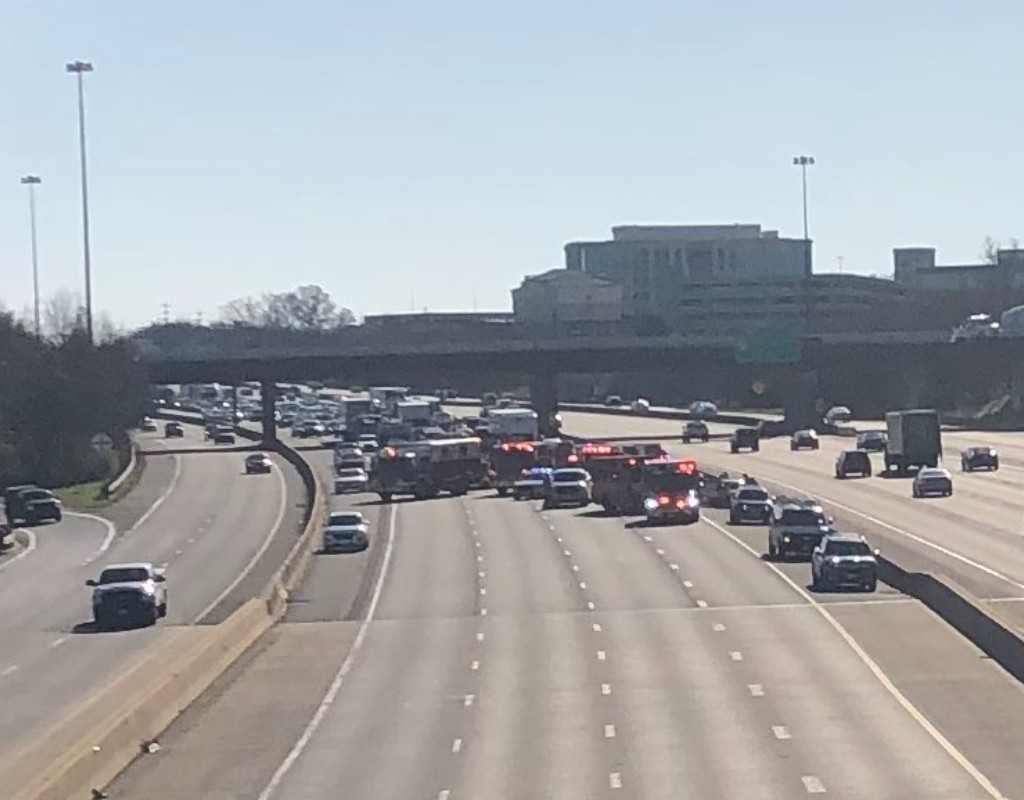 Woman Struck, Killed on I-270 After Exiting Car on Shoulder
A woman was struck and killed on I-270 North near exit 9A after she got out of her car on the shoulder, state officials said.
Kelly Elizabeth Vanaman, 34, of Frederick was driving on I-270 North at I-370 North around 10:30 a.m. Tuesday, Maryland State Police (MSP) said. She struck debris, which police believe was a chair, and pulled over on the left shoulder. She began walking to a driver who was also pulled over to avoid the debris, when another car struck her. MSP said a male driver swerved to avoid cars that had slowed down and hit the left jersey wall before striking Vanaman. She was pronounced deceased at the scene, police said, and the incident remains under investigation.
MSP said the male driver stayed at the scene and was taken to a hospital for his injuries.
Montgomery County Fire and Rescue Chief Spokesperson Pete Piringer said all main and express northbound lanes in the area were blocked following the incident.
Traffic Advisory – NB I270 IAO I370, Main/Express lanes, ALL LANES BLOCKED https://t.co/CwOBb4KGEc pic.twitter.com/eVnVnYf5mE

— Pete Piringer (@mcfrsPIO) December 8, 2020
#UPDATE Here is the latest on this morning's fatal pedestrian crash on I-270 in Montgomery County. FULL RELEASE: https://t.co/xQ43LWTy6I

— MD State Police (@MDSP) December 8, 2020
ALERT: Crash, Montgomery County, I-270 North at exit 9A/I-370 northbound. Four lanes closed. #mdtraffic #mdotnews dw

— MD State Highway Adm (@MDSHA) December 8, 2020