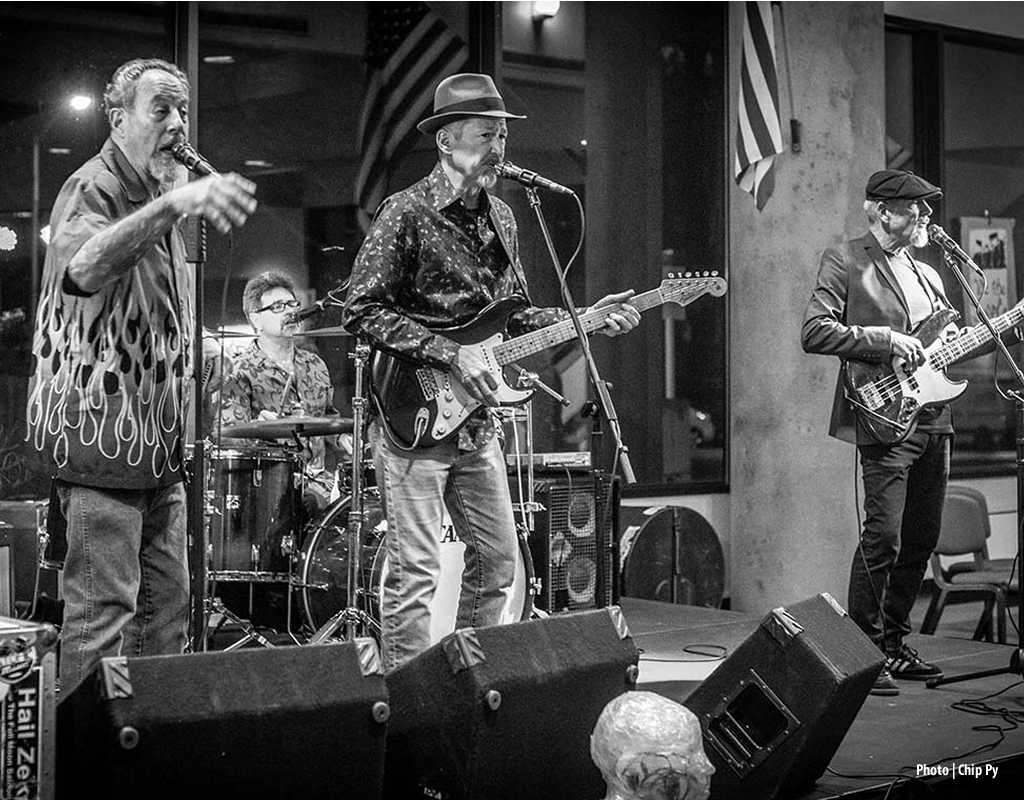 Wheaton TGIF Summer Concert Series Open Friday with The Nighthawks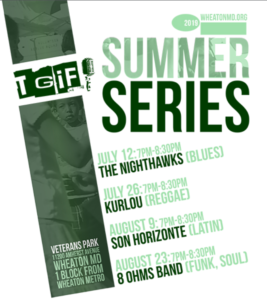 The Wheaton outdoor summer concert series, Wheaton TGIF, is scheduled to begin July 12 with four concerts at Wheaton Veterans Urban Park. The free concerts take place at 7 p.m. on the second and fourth Fridays of July and August. Concert attendees are encouraged to bring chairs or blankets.
The park is located at 11200 Amherst Avenue and Reedie Drive in Wheaton. The park is one block from the Wheaton Metro Station.
The first concert features the Nighthawks, a Washington-area legendary blues and roots band (and Blues Music Award winners) approaching five decades of entertaining. In 2017, the band released its most recent CD "All You Gotta Do." The band is also enjoying critical acclaim for Michael Streissguth's award-winning documentary film about their history, The Nighthawks – On the Blue Highway.
The band's origin can be traced to 1972, although it solidified in 1974. It has gone through many members, with Mark Wenner, the lone remaining founding member still featured on harmonica and vocals. The current lineup includes long-time member Mark Stutso (drums, vocals) and recent additions Dan Hovey (guitar) and Paul Pisciotta bass).
The Nighthawks have played with blues and rockabilly legends and often opened shows for Muddy Waters, James Cotton and Carl Perkins. The band backed up and recorded with John Hammond and Pinetop Perkins.
Schedule of Remaining Performances
July 26 – Kurlu (reggae)
Aug. 9 – Son Horizonte (Latin)
Aug. 23 – 8 Ohms Band (funk, soul)
Parking
The Wheaton metro stop is within walking distance of the park. Parking is available in two garages and three lots.
The Wheaton TGIF Concert Series is hosted by the Wheaton Urban District in partnership with Montgomery Parks. Concerts are scheduled for the second and fourth Fridays of July and August.
Visit the Wheaton Urban District website for more information about the summer series.