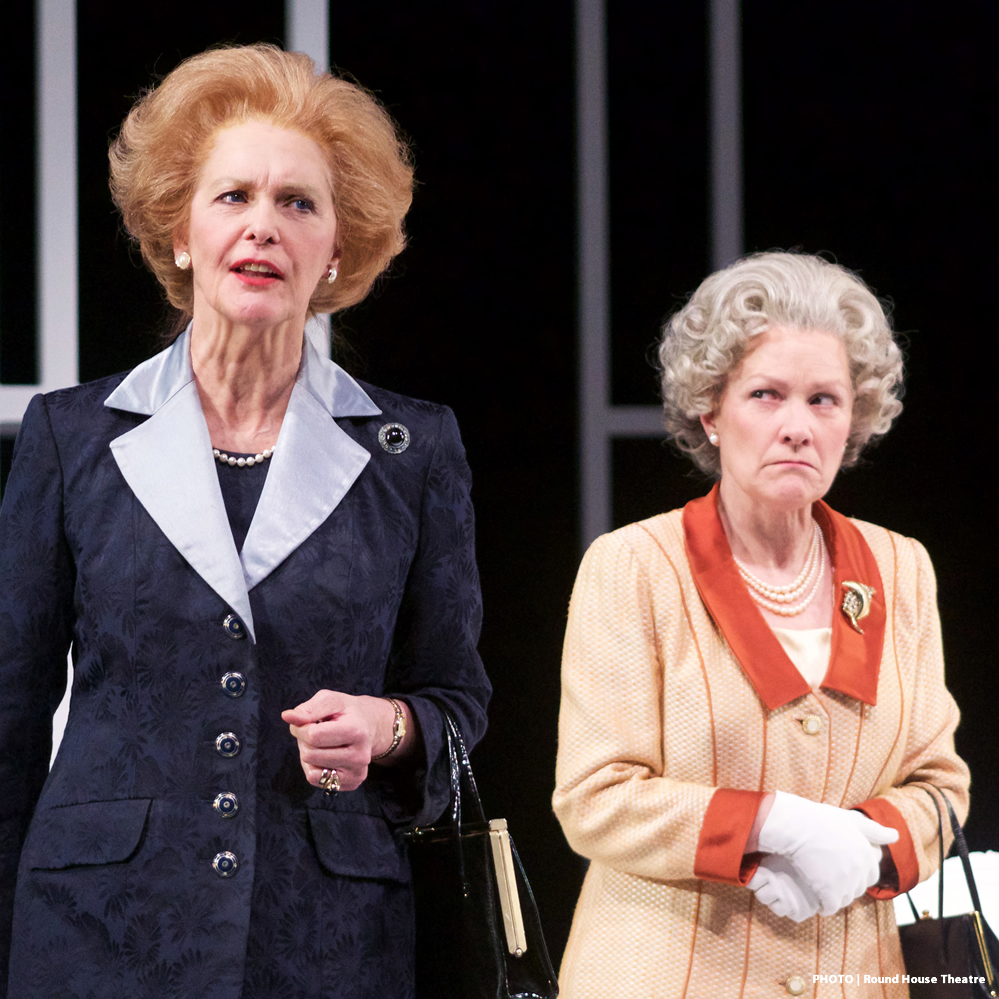 Weekend Planner for Feb. 16-19: Guide to Arts and Entertainment in Montgomery County
There are still numerous Black History Month events scheduled for February.  We recommend Culture Spot MC's "Celebrate Black History Month in Montgomery County."
The Mid-Atlantic Jazz Festival will be held on February 16-18 in Rockville and includes regional and touring musicians, school jazz bands, masterclasses, workshops, and more. The lineup will feature Mid-Atlantic Collegiate Jazz Orchestra; Frankie Addison Quartet; Kevin Mahogany; Candice Bostwick; Buster Williams Quartet; Ella Gahnt;Terry Koger; Lydia Harrell; Tacha Coleman Parr and Anthony Compton; Maija Rejman; Braxton Cook; Petra Martin; Chad Carter; Kim Mills and many more.
If you are planning to hit Presidents Day sales this weekend, Clarksburg Premium Outlets has a list of numerous discounts and sales.
Here's our guide to arts and entertainment in Montgomery County, Feb. 16-18.
Friday, Feb. 16 
Off the Grid Art Exhibit This art exhibit features contemporary fiber and textile-based artwork by Montgomery County artists Judy Kirpich, Hillary Steel, Floris Flam, Elizabeth Packard, and Karen Schulz. On display now through Apr. 6 in the Betty Mae Kramer Gallery and Music Room, Silver Spring Civic Center, 1 Veterans Place, Silver Spring.  culturespotmc.com. Free.
Handcrafted: Fiber Art & Turned Wood This exhibit includes the work of 53 contemporary artists and fine craft artisans working in fiber art and turned wood. On display now through Feb. 24 in the Kay Gallery, Black Rock Center for the Arts, 12901 Town Commons Drive, Germantown. blackrockcenter.org. Free.
The Spinners & Special Guest The Eric Scott Trio  Feb. 15 at 8 p.m at Bethesda Blues & Jazz Supper Club, 7719 Wisconsin Avenue, Bethesda. instantseats.com. $55-$75.
Pat Martino Trio Jazz guitarist legend Pat Martino and his trio perform Feb. 16 at 8 p.m. at AMP by Strathmore,  11810 Grand Park Avenue, 4th Floor, North Bethesda.  ampbystrathymore.com. $28-$38.
Lunar New Year Celebration Enjoy live traditional entertainment, lion dances, arts and crafts to celebrate the Year of the Dog. Feb. 16 from 6 to 9 p.m. at Westfield Montgomery, 7101 Democracy Boulevard, Bethesda. westfield.com. Free.
Lunar New Year Celebration Enjoy the traditional lion dance at the Holywood East Cafe. Feb. 16 from 6:30 to 8:30 p.m. at Westfield Wheaton, 11160 Viers Mill Road, Wheaton. westfield.com.
Saturday, Feb. 17
19th Annual Lunar New Year Celebration Enjoy live cultural entertainment including the lion and dragon dances, arts and crafts, and cultural displays. Feb. 17 from 11:45 a.m. to 5 p.m. at Center Court at Lakeforest Mall, 701 Russell Avenue, Gaithersburg. shoplakeforest.com. Free.
Jim Crow on Streetcars  Learn about the nature of segregation aboard the streetcars in 19th century New York, the efforts to block the practice as it developed across the South, and the eventual success in opening employment opportunities. From now through Feb. 25 Saturdays & Sundays  from Noon to 5 p.m. at National Capital Trolley Museum, 1313 Bonifant Road, Silver Spring. dctrolley.com. Adults $7, Kids $5.
The Princess & The Pauper-A Bollywood Tale Set in long ago India, this Bollywood-inspired adaptation of the classic Mark Twain novel shows how the common people work long hours to support the luxurious lifestyle of those in the palace. Best for ages 5 and up. Through March 18 at Imagination Stage, 4908 Auburn Avenue, Bethesda. imaginationstage.org. $12-$30.
Walk in Father Henson's Footsteps Retrace the footsteps of Reverend Josiah Henson from his enslavement to escape on the Underground Railroad to freedom in Canada. Learn about his extraordinary  life, which inspired Harriet Beecher Stowe's Landmark novel, Uncle Tom's Cabin. Screenings of the Time Team America documentary: The Search for Josiah Henson . Feb. 17 at Noon, 1, 2, and 3 p.m. at Josiah Henson Park, 11420 Old Georgetown Road, North Bethesda. montgomeryparks.org. Free.
Musical Offerings Chamber music concert presented by members of the Montgomery County Chamber Music Society. The program includes both classical and contemporary works as well as a multimedia component. Feb. 17 at 4 p.m. at Forcey Bible Church, 2130 East Randolph Road, Silver Spring. mccms.info Free will donations accepted.
Play in a Day Six professional area theatre companies will write, direct, rehearse and perform original plays based on similar themes in only 24 hours. The plays will be presented at the 14th annual Play In A Day.  Feb. 17 at 8 p.m. at Imagination Stage, 4908 Auburn Avenue, Bethesda. bethesda.org. $15.
Stick Fly The story of an affluent, African-American family gathered at their Martha's Vineyard home for the weekend as they confront issues of race and privilege. From now through Feb. 25 at Gaithersburg Arts Barn, 311 Kent Square Road. Intended for mature audiences. gaithersburgmd.gov. $18-$20
Sunday, Feb. 18
Handbagged The American premiere of the funny new comedy about Queen Elizabeth and Margaret Thatcher that imagines what the world's most powerful women talk about behind closed palace doors. Jan. 31 – March 3 at Round House Theatre, 4545 East-West Highway, Bethesda. roundhousetheatre.org. $30 and up.
Aubergine Playwright Julia Cho brings Aubergine to Olney as part of the 2018 Women's Voices Theater Festival. Directed by Vincent Lancisi and co-produced with Everyman Theatre. This play explores the relationship between a classically trained French chef and his dying father, a Korean immigrant, who never appreciated his son's culinary accomplishments. Food, which normally unites people, painfully divides  father and son,  even as it serves as the key to memory and identity for all the characters in this off-Broadway hit. Performed in English and Korean with English supertitles. Recommended for ages 15 and up. Through March 4 at Olney Theatre Center, 2001 Olney Sandy Spring Road, Olney. olneytheatre.org. $41 and up.
Watch the latest CultureSpot MC video, below, for more events happening this month: