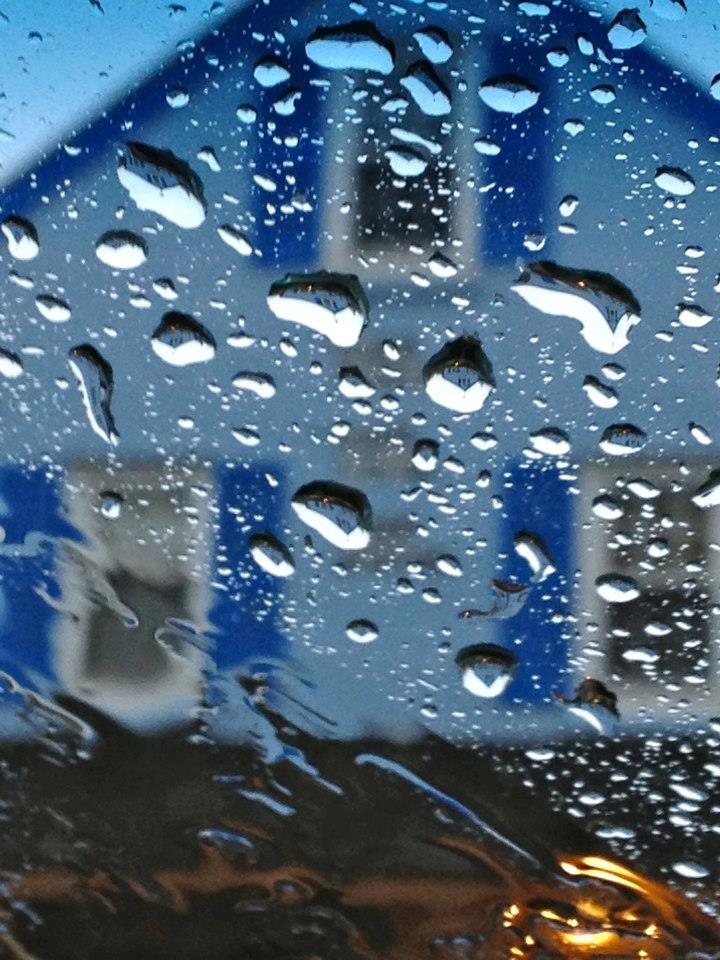 Water Rescues & Flooded Roads
Montgomery County fire rescue crews are having a busy morning today following last night's heavy rains.
There have been reports of at least three motorists stranded in high water on flooded roads.
Assistant Fire Chief Scott Graham tweeted out this morning: "don't drive thru standing water."
The first rescue occurred at Gold Mine Road and Chandlee Mill Road in the Brookesville area. Other rescues were reported at Riffle Ford Road in the Gaithersburg area and another at Brighton Dam Road also in the Brookesville area.
Here are some safety tips:
-Know your location when you are driving. If you needed rescue, would you be able to direct emergency crews to your location? Distracted driving can lead to a situation where you are stranded and unable to direct emergency crews to you. Be alert!
-Never drive through a flooded road or bridge. Turn Around – Don't Drown and try an alternate route! In many cases, it takes far less than a foot of water to incapacitate a vehicle. It may stall, leaving you stranded, and depending on the level of water, you may not be able to open a vehicle door. Do not underestimate the power of moving water.
-Watch for flooding at bridges and dips in the road. Never drive where water is over bridges or roads. Turn around – Don't Drown! The bridges or the road could suddenly be washed out. If you're driving at night be especially careful. Often visibility is limited due to wind and rain.
-Often what you can't see below the surface of the water is far more dangerous than the high levels of that water. Remember that rocks, tree limbs and other debris can be caught in moving water and can be dangerous if you are forced to walk, wade or swim through flood waters.
-If you have to walk or wade through flood water, use a stick to poke the ground in front of you with each step. It can help you determine water levels, the bottom surface and the safest possible way to get to higher ground.
-Remember that flash floods can come without warning, and sometimes without weather. Be alert and heed all warnings and recommendations from officials. From FEMA's website, some further information about driving through flooded roadways:
-Six inches of water will reach the bottom of most passenger cars causing loss of control and possible stalling. A foot of water will float many vehicles. Two feet of rushing water can carry away most vehicles including sport utility vehicles (SUV's) and pick-ups
ROADS IN MONTGOMERY COUNTY SUBJECT TO PERIODIC FLOODING:

DOWN-COUNTY AREAS
MD 29 (Columbia Pike) at Paint Branch – N. of White Oak
MD 185 (Conn. Ave) at Rock Creek – S. of Kensington
MD 190 (River Road) at Cabin John Creek – Potomac
MD 193 (Univ. Blvd) at Sligo Creek – Wheaton
MD 586 (Viers Mill Rd) at Rock Creek – S. of Twinbrook Pkwy.
Beach Drive in Rock Creek Park – Kensington-Chevy Chase
Sligo Creek Pkwy – Silver Spring-Takoma Park
UP-COUNTY AREAS
MD 97 (Georgia Ave) at Reddy Branch – N. of Brookeville
MD 124 (Woodfield Rd) at Goshen Branch and at Gr. Seneca Creek – N. of Brink Rd.
MD 117 (Clopper Rd) at Gr. Seneca Creek – W. of Gaithersburg
MD 117 (Clopper Rd) at Little Seneca Creek – E. of Boyds
MD 355 (Frederick Rd) at Little Seneca Creek – W. of Brink
MD 121 (Clarksburg Rd) near Little Seneca Lake – N. of Boyds
MD 118 (Germantown Rd) at Great Seneca Creek – S. of Germantown
River Rd and Berryville Rd at Seneca Creek – Seneca
Blunt Road at Great Seneca Creek – S. of Brink Rd.
Davis Mill Rd at Great Seneca Creek – N. of Gaithersburg
Brighton Dam Rd at Hawlings River – NE of Brookeville
Goldmine Rd at Hawlings River – E of Olney
Zion Rd at Hawlings River – E. of Laytonsville
Hoyles Mill Rd at ford of Little Seneca Creek – Germantown, west of soccer complex
Loghouse Rd at Magruder Branch – S. of Damascus
Elton Farm Rd at Haights Branch – N. of Sunshine
Howard Chapel Rd at Haights Branch – N. of Sunshine
White's Ferry Road and River Road – White's Ferry