Warm Weather & Rain Forces Special Olympics Maryland to Cancel 2018 Winter Games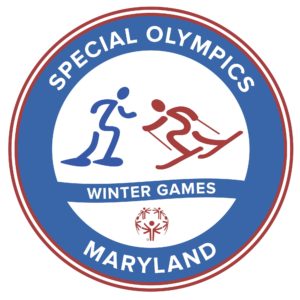 Nearly 200 Maryland athletes will not be competing in the Winter Games this year which were scheduled to start Sunday, Feb. 25. Special Olympics Maryland (SOMD) announced Thursday the games would not take place.
Special Olympics Maryland (SOMD) was set for its annual Winter Games at Whitetail Resort to begin Sunday Feb. 25 and continue through  Tuesday Feb. 27. Almost 200 Special Olympic Maryland Athletes were ready to showcase their sills and athletic ability in various alpine and snowshoeing events to take place at Whitetail Resort in Mercersburg, Pa.
Whitetail has been stockpiling snow and through Wednesday night the plan was to hold the games.
On Thursday, after inspecting the trails, officials determined the warm weather and rain resulted in much greater deterioration of the terrain than expected. In addition, the predicted rain for the next three days will cause further deterioration and officials decided it was not safe to hold the Winter Games this year.
Don MacAskill, President of Whitetail Resort and an avid supporter of Special Olympics said, "The current condition of the mountain, coupled with the extended high temperatures over amount of rain over the next few days, simply makes the event not tenable."
President and CEO of Special Olympics Maryland Jim Schmutz added, "After extensive, thoughtful conversations with our friends at Whitetail, during which we exhausted all possibilities that would enable us to conduct a safe and meaningful Winter Games experience, we concluded that it simply is not be possible. As a result I regret to inform you that we have decided to cancel the 2018 Winter Games."
This decision effects approximately 196 athletes 76 Coaches and chaperone, 40 Unified® Partners, and 250 Volunteers.
We are sad to inform you that the 2018 Winter Games have been cancelled. Unfortunately the recent weather conditions including record breaking highs and rain have created unsafe conditions at Whitetail. You can see the full press release here https://t.co/C1jf9adAsK pic.twitter.com/Rax0R8FYL0

— Special Olympics MD (@SpOlympicsMD) February 22, 2018