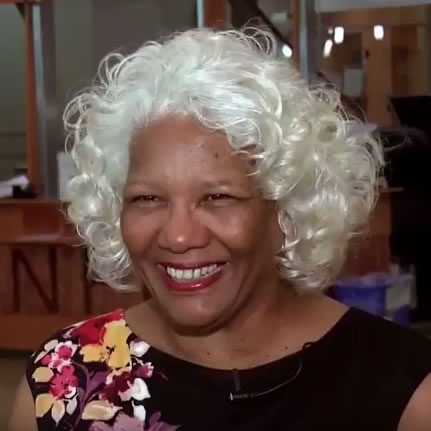 UMD Has New Scholarship Named After Former MCPL Director Parker Hamilton
UPDATED: University of Maryland's College of Information Studies announced a new scholarship earlier this month to honor former Montgomery County Public Libraries director, Parker Hamilton.
Starting next school year, students in the school's Master of Library and Information Science program, who show a passion for diversity and inclusion in their academic program, will be eligible to apply for the B. Parker Hamilton Libraries of the Future Scholarship award.
Hamilton worked in the county's public library system for more than 30 years and served as the director for 12 years.
Former MCPL board member, Jill Lewis, and current member of the board, Art Brodsky, presented the idea to the university earlier this year.
"Parker is a dynamic leader and a transformative figure for the county," he said. "Most people don't know how important libraries are but Parker made sure people knew and made sure they were welcoming for everybody."
In addition to diversity and inclusion, the scholarship will be given to students who emphasize how public libraries should adapt to the future.
"Parker Hamilton has been an outstanding leader for Montgomery County for diversity and inclusion," Lawrence Liff, director of development for the Maryland iSchool, said. "Her efforts in the library itself, not just the building but the policies and personalities, has made it a place where the library is open and available for everyone."
There is no deadline just yet on applying for the scholarship, but according to Liff, the school plans to offer a number of awards to students next year. 
For more information on Hamilton or to contribute to the B. Parker Hamilton Libraries of the Future Scholarship, click here. 
MCPL Director Parker Hamilton Announces Her Retirement, Leggett Says She Will be Missed