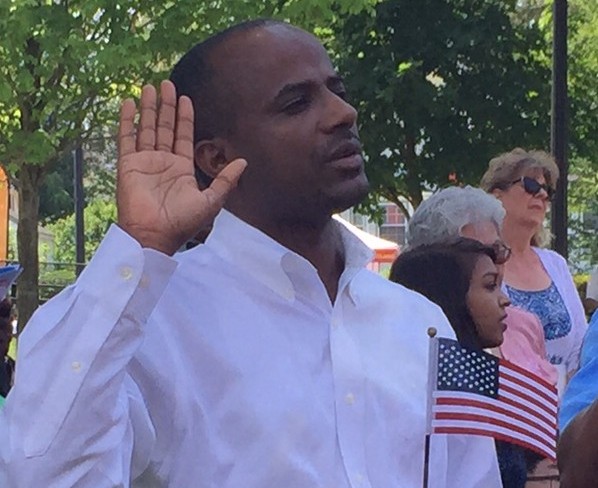 Twenty-Two To Participate in Naturalization Ceremony on Friday
Twenty-two new Americans will participate in a naturalization ceremony at 10 a.m. Friday at the White Oak Community Recreation Center, 1700 April Lane, Silver Spring.
County Executive Ike Leggett will be the keynote speaker at the ceremony. He will be joined by County Council President Roger Berliner, and Councilmembers Hans Riemer, Craig Rice, George Leventhal and Nancy Navarro, along with representatives from the United States Citizenship and Immigration Services. The residents are scheduled to take the Oath of Allegiance and complete the process of becoming U.S. citizens.
After taking the Oath of Allegiance at the administrative ceremony, the new citizens will have the opportunity to register to vote with the Montgomery County Board of Elections.