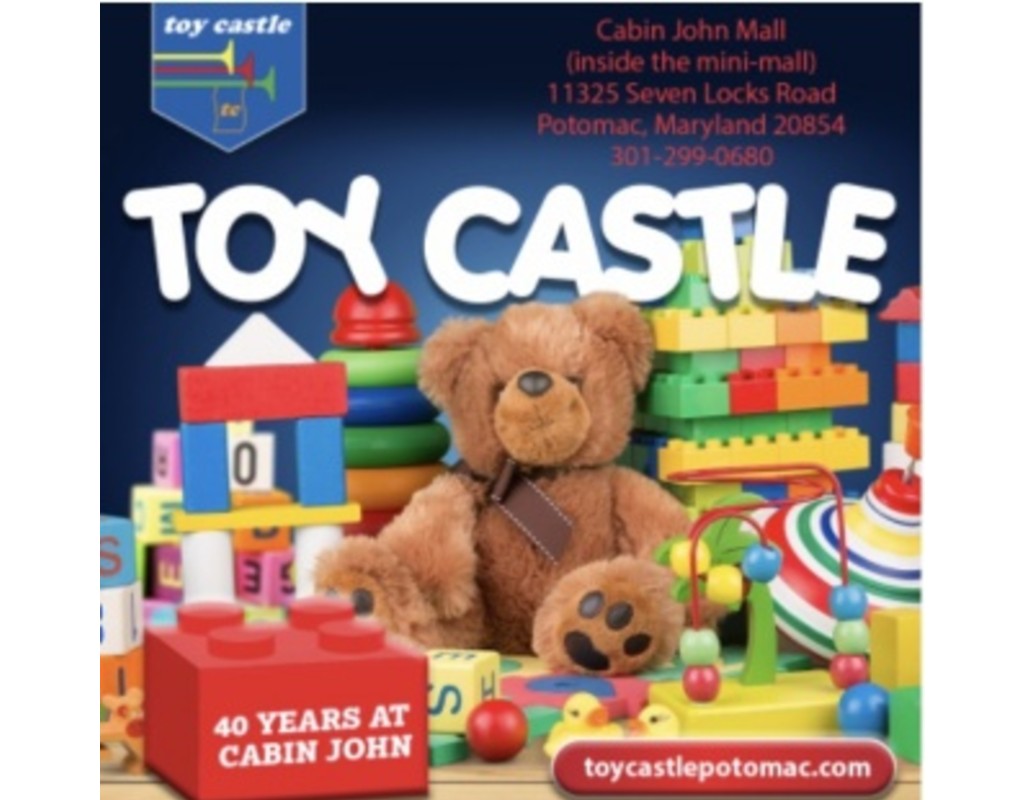 Toy Castle in Cabin John Mall Closing After 41 Years
Toy Castle, a toy store that has been in the Cabin John Mall in Potomac for 41 years, is closing in a few weeks.
The owners of the store posted a retirement message on Facebook thanking their customers and explaining their decision.
"Because of the closure during the pandemic, mounting bills, mall construction, our advanced ages, and the limited return to in-store shopping, we feel we have no choice but to end our many happy years in Potomac," said the owners. "Over our many years in the mall, we have seen several generations grow, and have been thrilled to help families that include adults who shopped here as children back in the '80s and '90s."
To help clear out the store, Toy Castle is having a 50% off everything sale. All sales are final, and there will be no returns or exchanges. The store is running on reduced hours which are Monday through Saturday from 10 a.m. to 4 p.m. and Sunday from 12 p.m. to 4 p.m.
Toy Castle will not have curbside service available, so customers must shop in-store.