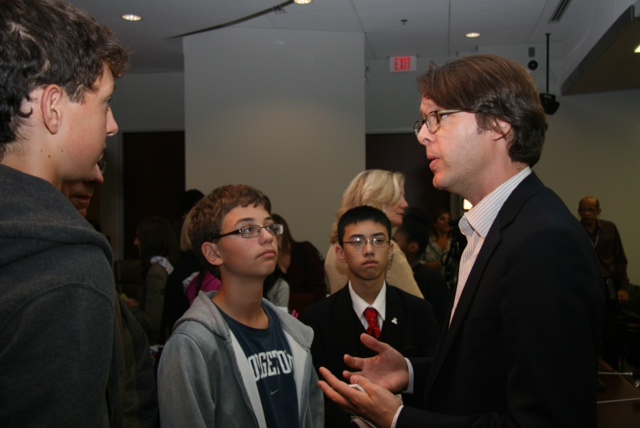 Town Hall Meeting for Students (Photo)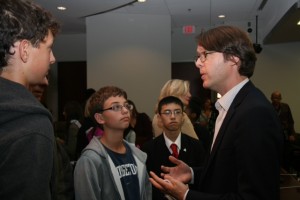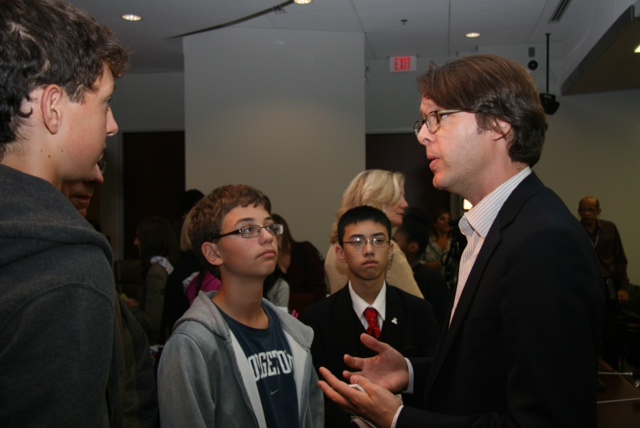 The Montgomery County Council hosted  its annual Town Hall meeting for students on Oct. 9.
More than 100 students attended the meeting at the Council chambers in Rockville.
After the formal part of the meeting, Councilmembers—including Councilmember Hans Riemer (right)—stayed to talk with the students.