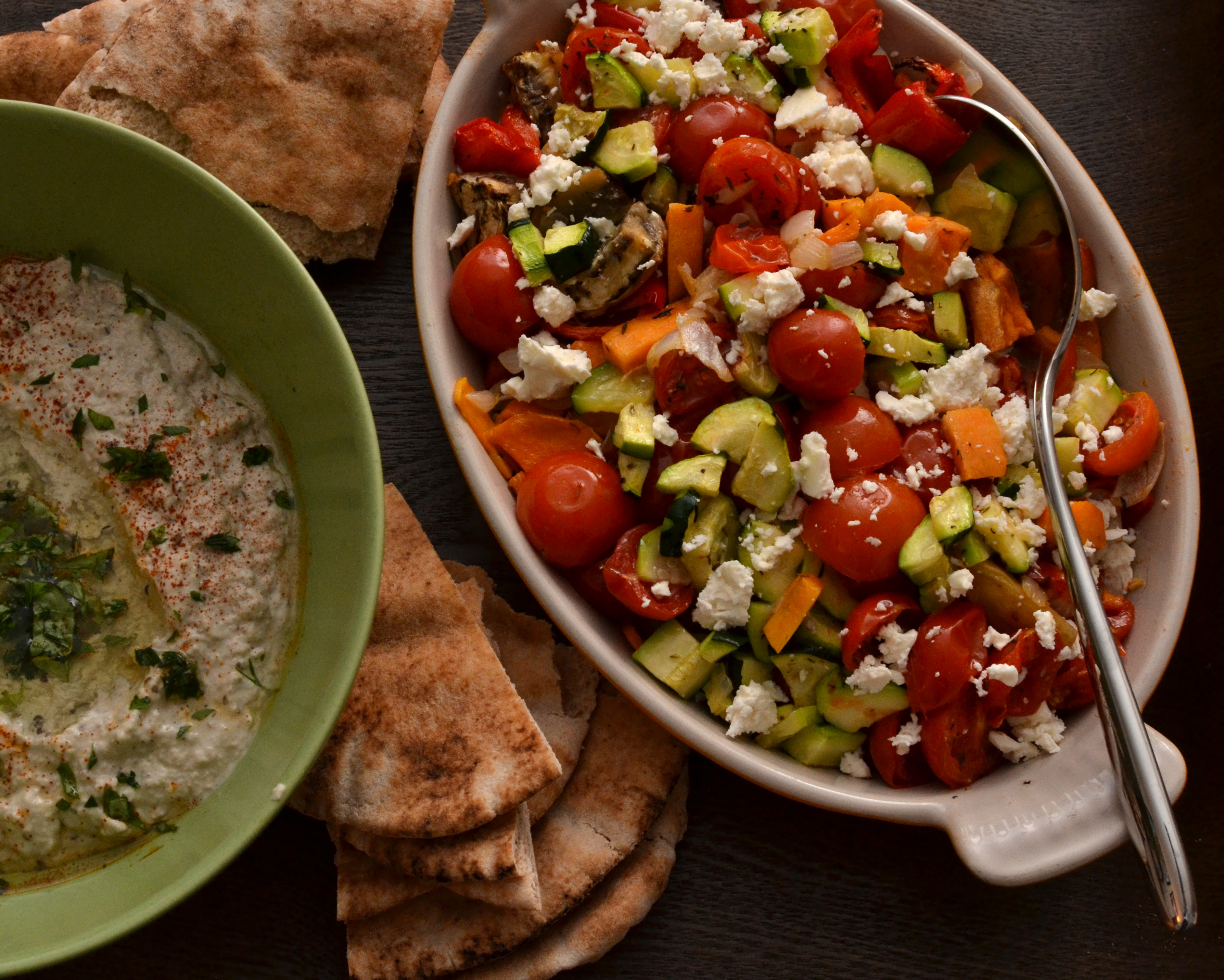 Three Tips to a Healthy New Year
At Manna, I post recipes in our lobby and send out health tips in all of our closed food boxes. While I create them for clients, I'm especially tickled when volunteers and visiting donors take a recipe and tell me what a hit it was with their families.
As Manna's Nutrition Educator, I like to think my role is to share the good news of good eating with the entire community. Those small, simple choices YOU make around food—that your kids see, your friends and neighbors see—cultivate the conversation that nourishing ourselves, and others, is essential.
Three small steps you can take today:
Eat all of your meals at the table.
Eating while working, driving, or watching TV can lead to mindless over-eating.

Balance out your day.
Try decreasing your screen time to two hours a day. Tune in for your favorite shows and then find active hobbies you enjoy in place of watching TV. If you're going to snack while watching your favorite show, this is a great chance to fix a plate of fresh fruit or raw veggies.
Keep healthy snacks in sight.
Grab a tote of apples or pears, a bag of carrots or celery. When you get back from the grocery store, chop up fruits and veggies into snack-sized strips and keep them in the front of the fridge. Or, enjoy as an edible centerpiece on your kitchen table!
I certainly can't type up these yummy vegetable ideas and leave you hanging for delicious dip! Inspired by a visiting nutritionist at Manna: Combine one cup plain Greek yogurt (whole or low-fat doesn't affect the recipe) with two tablespoons Mrs. Dash Onion & Herb seasoning. Stir and refrigerate at least 30 minutes. Add salt and pepper to taste and enjoy this healthy "ranch" dip with all your favorite veggies.
Craving more recipes? Subscribe here: Lindsey@mannafood.org