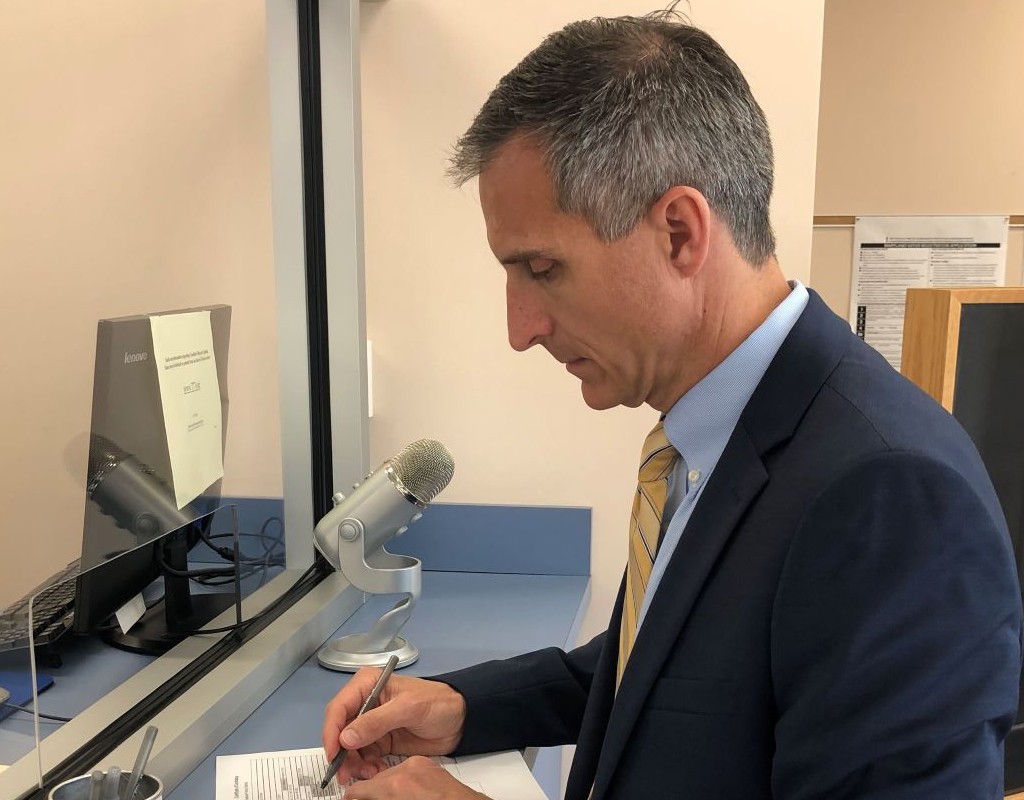 Three Candidates Seek to Unseat State's Attorney John McCarthy
Tom DeGonia, former president of the Montgomery County Bar Association, joins lawyer Bernice Mireku-North and prosecutor Perry Paylor in an attempt to become Montgomery County State's Attorney. All three are running in the Democratic primary, which will be held June 28, 2022.
DeGonia of Olney is a partner at the law firm of Ethridge, Quinn, Kemp, Rowan & Hartinger. He played NCAA Division II football at the University of Missouri-Rolla. He served in the office of counsel to the inspector general in the U.S. Department of State during the Clinton administration.
"I'm running because we need real, progressive change in Montgomery County. We need a 21st century approach to criminal justice. I have experience as both a prosecutor and a defense attorney," he wrote in a news release.
"Montgomery County needs new leadership. We can't prosecute cases the same way we did fifty years ago. We need a State's Attorney that will hold the police accountable, reduce recidivism and take a community-focused approach to prosecutions. We need prosecutors who humanize each case and are problem-solvers, not just case processors. Incarceration needs to go from being a top priority to a last resort," he said in the statement.
DeGonia said he would end the cash bail system, fix the juvenile justice system and stop "over-incarceration in Montgomery County."
North is a 2006 graduate of Howard University School of Law and has been a prosecutor and in private practice for seven years. She also served as a judicial law clerk to Judge Hiram Puig-Lugo of D.C. Superior Court and Judge Dwight Jackson of Prince George's County Circuit Court in Maryland.
Paylor has more than 25 years of experience as a prosecutor and criminal defense attorney. He currently is Deputy State's Attorney in Prince George's County, where he oversees Grand Jury Screening, Guns and Drugs, Major Crimes and Post Trial Units.
Related Post
Two Candidates File to Unseat State's Attorney John McCarthy