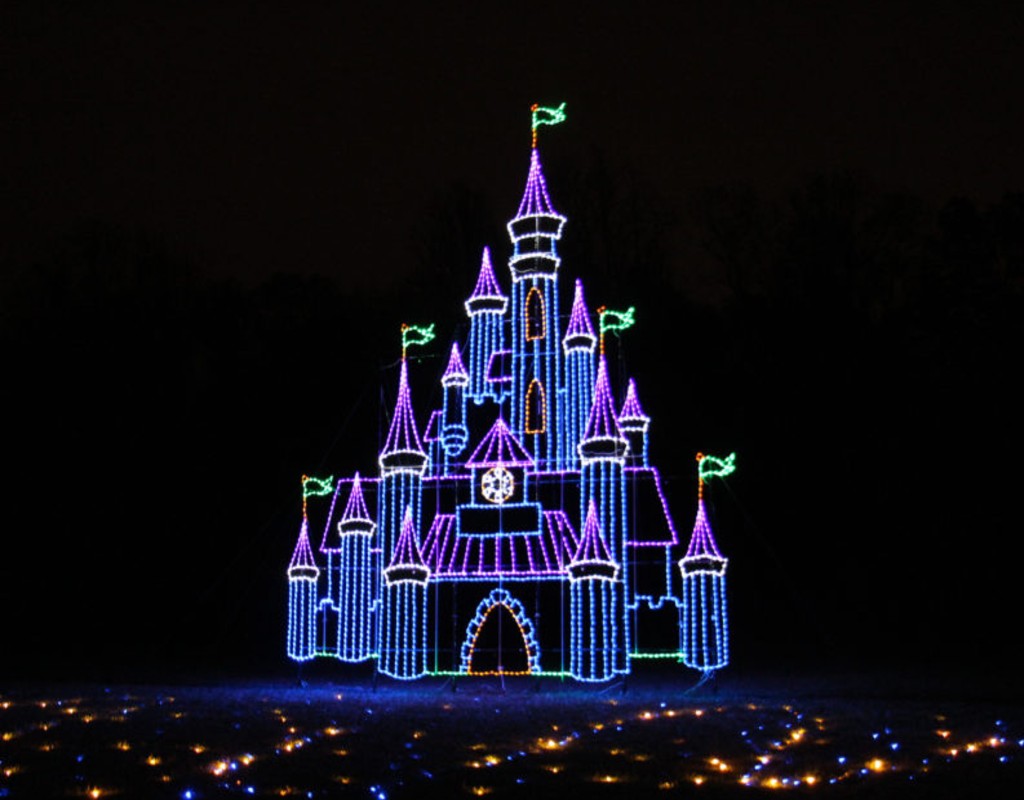 The Show Goes On: Gaithersburg Hosts 25th Winter Lights Festival (Reservation Required)
Update (Dec. 7): The City of Gaithersburg tweeted Sunday that tickets to the Winter Lights Festival must now be purchased in advance. Tickets to the festival are not available at the door any longer.
❗EVENT ALERT❗Due to the number of vehicles visiting the Winter Lights Festival, there is an excessively long wait to get in. Effective immediately, all tix must be purchased in advance. Tix will NOT be available at the door. https://t.co/ShwndEbH1r pic.twitter.com/VG3qU7vFeZ

— City of Gaithersburg (@GburgMD) December 6, 2020
---
Original Post (Nov 19):
Since 1995, families have experienced the popular Gaithersburg's Winter Lights Festival from their car windows. The annual festival offers a great option for a socially distant event — like it's always been — Nov. 27 through Dec. 31.
The 450 light displays and trees will be displayed at Seneca Creek State Park for a 3 ½ mile drive. The park will be open nightly from 6 p.m. to 9 p.m. Sunday through Thursday and 6 p.m. to 9:30 p.m. Friday and Saturday.
This year's theme will be a new Fantasy theme, according to the press release. Festival favorites such as Fairytale scene, Winter Woods, Victorian Village, and Mermaid Lagoon will also return.
Tickets can be purchased in advance online; $12 per car Monday through Thursday and $17 per car Friday through Sunday. Admission in person is $15 per car Monday through Thursday and $20 per car Friday through Sunday. Vehicle drivers will be required to wear masks when purchasing tickets in person.
A portion of this year's proceeds will support local nonprofit organizations such as the Cool & Dope food donation program, the Gaithersburg Cares food and nutrition program, and the Gaithersburg Holiday Giving program.
Due to the COVID-19 pandemic, the 2020 Winter Lights Enchanted Evenings will not take place this year according to their website. The festival will be closed on Christmas Day.
Related Post
Behind the Scenes: Winter Lights at Seneca Creek State Park in Gaithersburg (VIDEO)