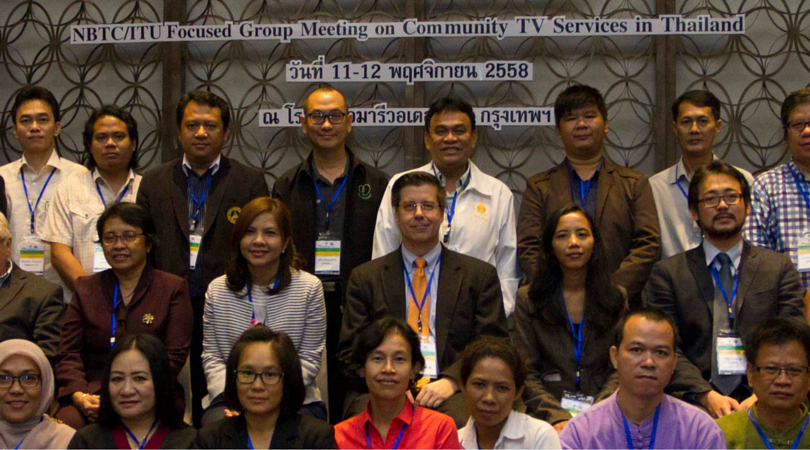 Thailand Community Media in the Year 2561 (PHOTO)
Imagine this future: the year is 2561, and your country has switched off all analog transmitters, leaving only digital over-the-air broadcast services. You're a resident of an area of roughly one million people who has never run a community media center before, but you have a great passion about the region in which you live and want to use television to make it better.
That's the opportunity being presented to the people of Thailand, as they establish community television in 39 'service areas': roughly the composition of 2-3 American states, each with about the population of Montgomery County. And the year? It is indeed 2561 on the Buddhist calendar (2018 to you and me) when the Thais expect to switch off analog, as the U.S. did in 2009.
The really tricky part is the funding. In the U.S., most Community Media Centers (CMC) are part of jurisdictions where a small part of local cable television franchise fees can be used for funding local media. In Thailand where cable isn't widespread (most homes get their TV from over-the-air), there's no such funding available. During today's brainstorming sessions in Bangkok, the conversation quickly turned to the potential for government revenues (not a long-term solution in a country lead by the military following the 2014 coup) and the possibility of straight advertising (also not a great option given the nonprofit nature of Community Media). And many of the funding vehicles we enjoy in the States, like foundations and grants, are not standard fare here in the Far East.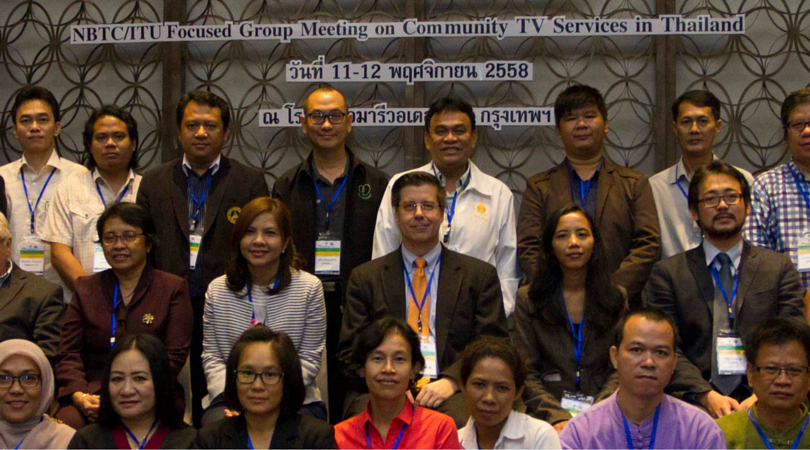 So Community Media in Thailand is challenged by both a lack of funding and a federal government that hasn't fully grasped the 'say what you want' nature of a healthy public media environment. But as Commissioner Supinya Klangnarong (who heads the Media division of Thailand's FCC, and is sitting camera left of me in this photo) told us today, Community Media 'trials' are moving forward and CMC's will grow from the handful already in operation. The law dictates there could be as many of 468 community media centers in total across the country although a lack of funding will significantly diminish the number that actually get off the ground. The real opportunity happens when the analog cutoff occurs, ushering in the digital bandwidth necessary for widespread community media in Thailand. The rest is up to the creative Thai people who will need to figure out how to make it work.
2561 will be here before you know it.