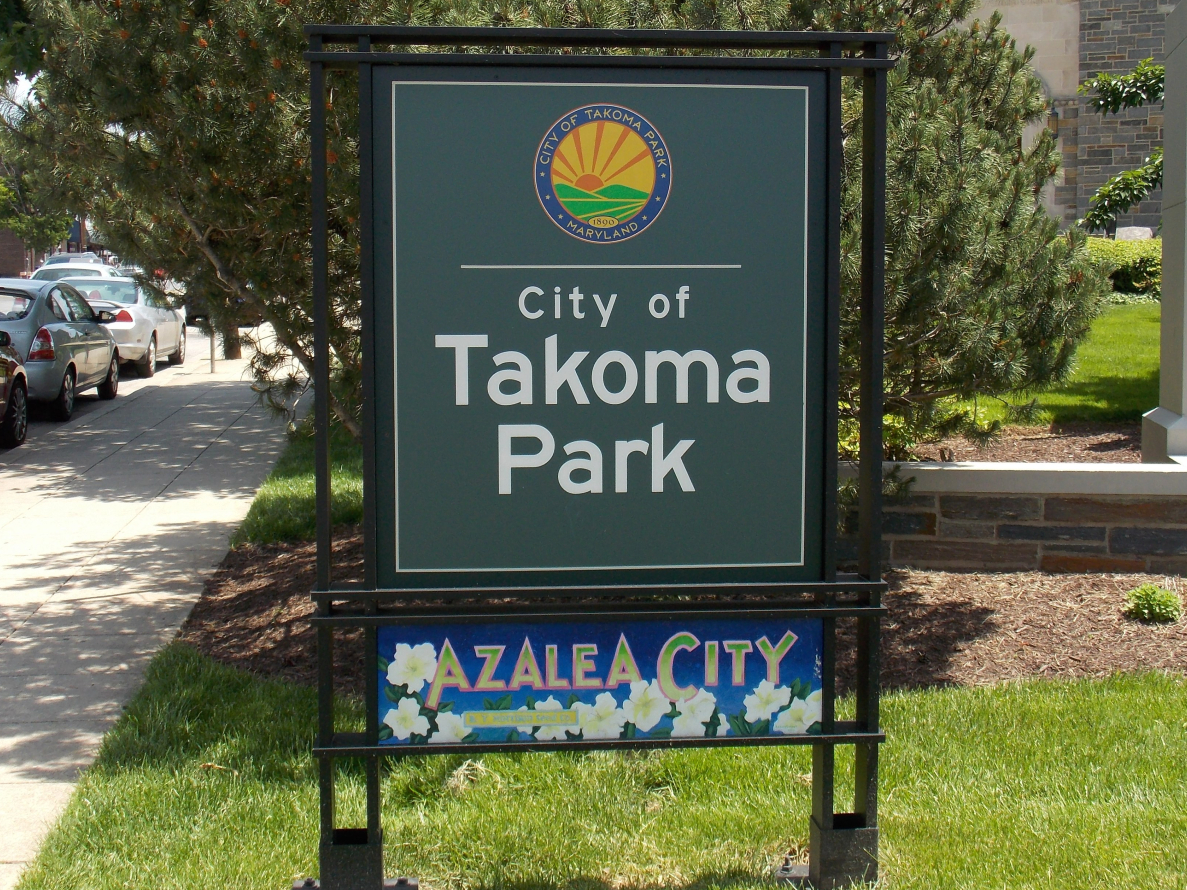 Takoma Park Mayor, Councilmembers Sworn In
Takoma Park Mayor Kate Stewart and the six members of council, all incumbents, were sworn in Nov. 16.
Stewart, who has been mayor since 2015, defeated Roger Schlegel Nov. 3 by a vote of 4,083 to 2,386.
A total of 6,549 residents cast ballots out of the city's 13,562 registered voters. According to Takoma Park certified results, Peter Kovar in Ward 1, Cindy Dyballa in Ward 2, Terry Seamens in Ward 4 and Talisha Searcy in Ward 6 were unopposed.
In Ward 3, incumbent Kacy Kostiuk received 1,030 votes to Olly Swyers' 502. In Ward 5, incumbent Jarrett Smith beat out Sawa Kamara by a vote of 376 to 212.
Karen Bushell, chief deputy for the Montgomery County Circuit Court swore in Stewart, who then proceeded to recite the oath to all six councilmembers for their 2020-2022 terms. The 15-minute swearing-in ceremony took place outdoors in front of the Takoma Park Community Center on Maple Avenue with a large United States flag in the background.
Councilmember Jarrett Smith being sworn into office by @KateforTakoma pic.twitter.com/hyukf0Mtie

— TakomaParkMD (@TakomaParkMD) November 16, 2020
@talisha_searcy being sworn into Office by @KateforTakoma pic.twitter.com/U2ykUuyANZ

— TakomaParkMD (@TakomaParkMD) November 16, 2020
@kacykostiuk being sworn into Office by @KateforTakoma pic.twitter.com/51OiTi0ERY

— TakomaParkMD (@TakomaParkMD) November 16, 2020
@dyballa_2 being sworn into Office by @KateforTakoma. pic.twitter.com/2JzxBFtLML

— TakomaParkMD (@TakomaParkMD) November 16, 2020
@PeterAKovar being sworn into office by @KateforTakoma pic.twitter.com/pYCRUZHawZ

— TakomaParkMD (@TakomaParkMD) November 16, 2020
Happening now. @KateforTakoma is sworn into Office! pic.twitter.com/pp41PujPcs

— TakomaParkMD (@TakomaParkMD) November 16, 2020