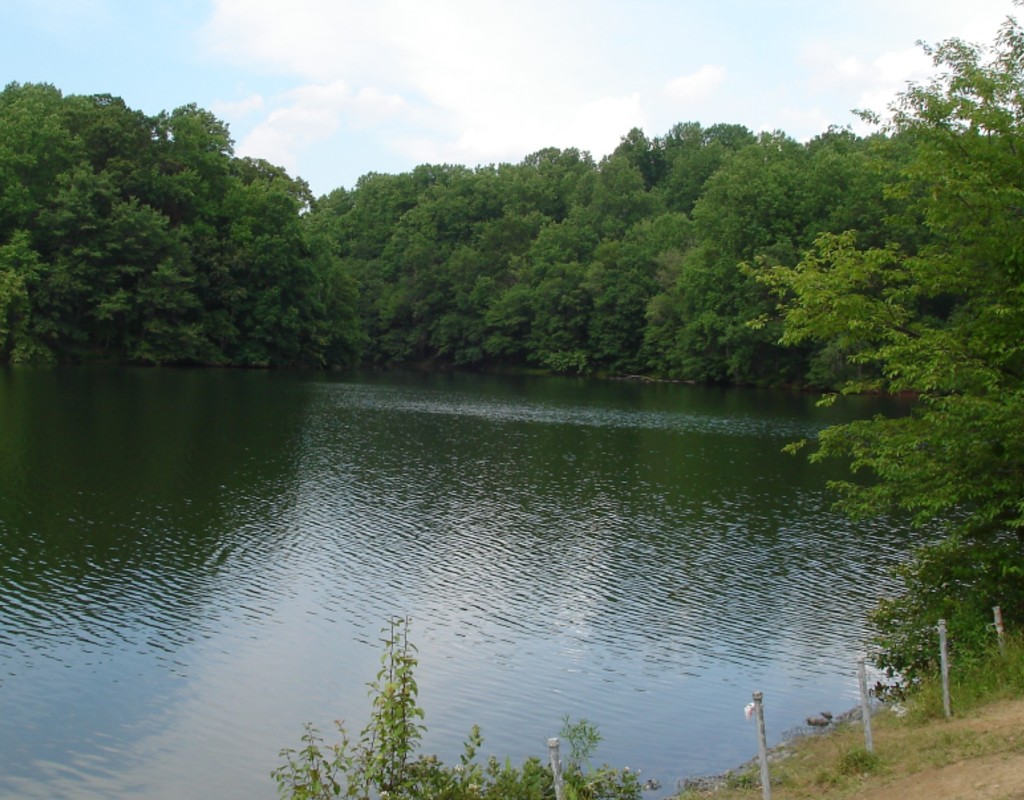 T. Howard Duckett and Triadelphia Reservoirs Affected by Toxic Algae
Washington Suburban Sanitary Commission (WSSC) has detected high levels of blue-green algae in the T. Howard Duckett and Triadelphia Reservoirs as of August 21. WSSC drinking water has not been affected, but recreational water areas should be avoided. 
Visitors to the Duckett Reservoir in Laurel should:
Avoid all recreational water. If contacted, rinse off immediately with clean water.

 

No pets should swim or drink the water (prohibited at all times).

 

Do not consume fish livers or digestive organs from any fish caught. Fish caught should be washed 

thoroughly

 with drinking water.

 
Duckett permit holders can still use the picnic areas and hike on designated trails.
Triadelphia Reservoir in Brookeville is having ongoing dam work and is not open to the public. All recreation areas, including boat ramps and public access, are closed.  
Contact with blue-green algae can cause serious adverse health effects including: 
Skin irritation or rashes

 

Nausea or other gastrointestinal distress

 

Disorientation

 

Numbness

 

Fatigue

 
There have been reports that some pets have died from contact with these algae toxins so please follow all WSSC rules and do not allow your pets to be in the water.  
If you see these signs please avoid the water area.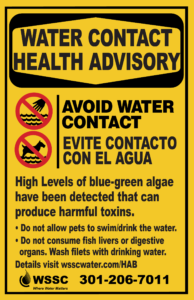 If you, your pet, or someone else makes contact or drinks the water at either reservoir call the Health Department. 
Montgomery County Health Department: 240-777-0311 (Montgomery County 311)