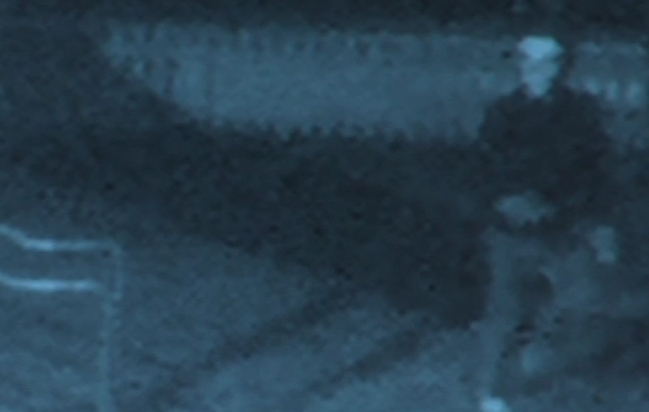 Surveillance Video of Vandalism at Shaare Torah Synagogue in Gaithersburg (VIDEO)
UPDATED Gaithersburg police officers are looking for the vandal(s) who defaced the Shaare Torah synagogue in Gaithersburg.
"At this time, detectives are continuing to investigate the incident," said Officer Dane Lane. "They are following up on leads and speaking with citizens who may have or may not have seen anything. We are always looking for more tips so if a citizen may know or heard something they are encouraged to call our tip line at 301.330.4471 or can call the non-emergency number at 301.279.8000."
According to police, the vandalism report came in at 7:10 a.m. on April 7. That's when police officers found eleven swastikas and other hate crime graffiti sprayed painted overnight on the building, which is located in the Lakelands community.
Local authorities have released surveillance footage showing two masked subjects running away from the building.
As first reported by MyMCMedia on Tuesday, police have also identified a "person of interest."
Gaithersburg Police Chief Mark Sroka said based on the video surveillance footage the incident occurred around 2:37 a.m. on April 7.
"We are an inclusive community. … One that takes a lot of pride of its diversity. … This is an isolated incident, but one is too many," Sroka said.
Sroka also said detectives "are going to be applying for a search warrant. … We are going to put out a press release and the video footage [of the crime] to the community."
On Wednesday, April 8, Connie Liss, president of Shaare Torah Synagogue, said "Everything is cleaned up. … We are ok. … Last night we had a service and over three hundred people came to the synagogue."
Liss said the congregation has received great support from the community.
Montgomery County Executive Isiah Leggett has released a statement about the incident: "I am shocked and saddened that once again our residents have been subjected to vicious, anti-Semitic acts. This County and the City of Gaithersburg reject the hatred expressed in this act of vandalism. We must come together to support our neighbors and make certain incidents like this do not happen again."
U.S. Congressman John Delaney said in a statement that he was "disgusted, disappointed and saddened" over this incident.
Disgusted, disappointed and saddened by the vandalism of Shaare Torah in Gaithersburg.

— Rep. John Delaney (@RepJohnDelaney) April 8, 2015
As police move forward with an investigation, our message should be clear: hate crimes will not be tolerated. http://t.co/iPtgwApgXm

— Rep. John Delaney (@RepJohnDelaney) April 8, 2015
If you have a tip for police, call the Police Tipline at 301.330.4471.