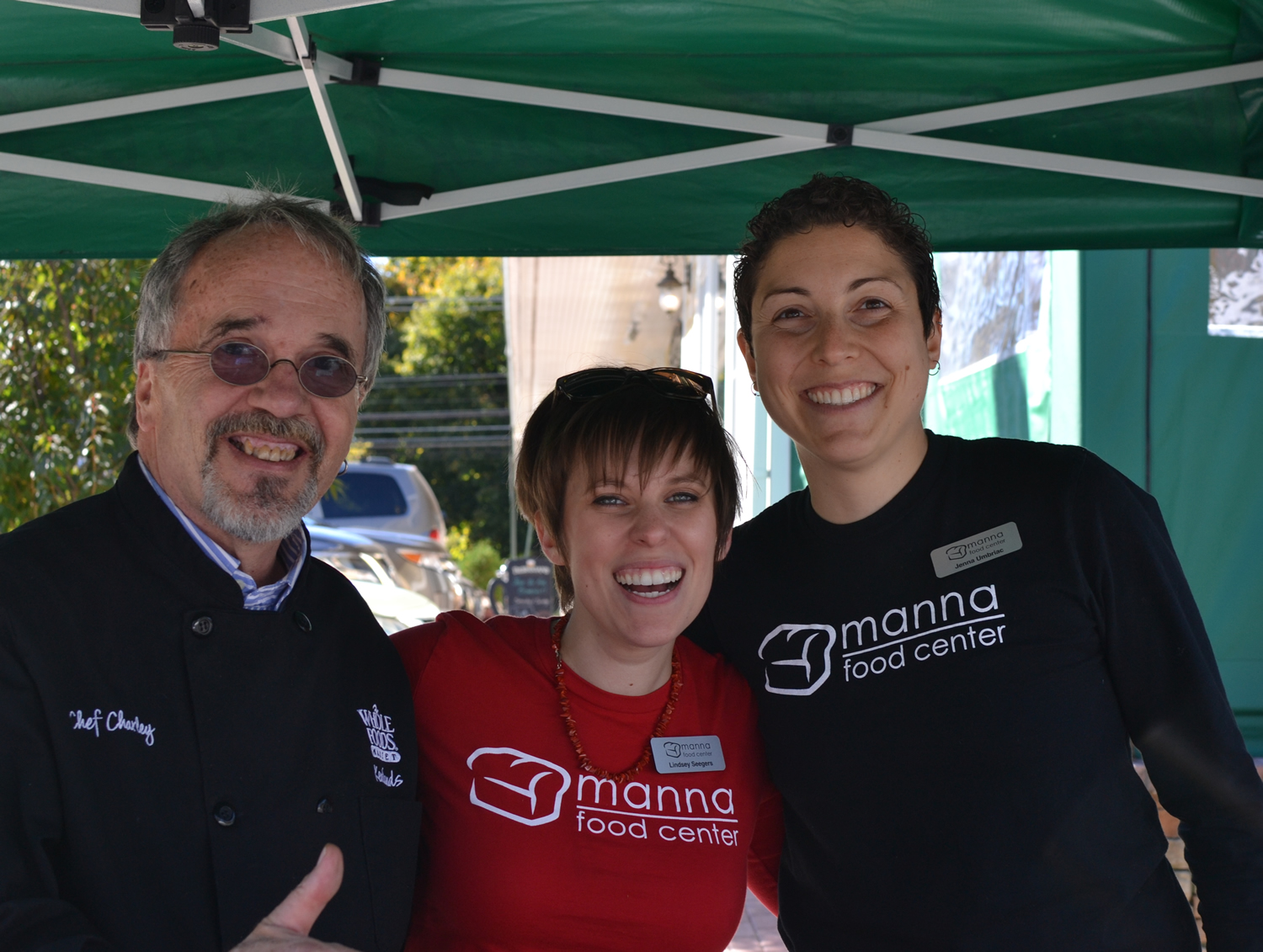 Support Manna's Supporters & Join Us for Chopped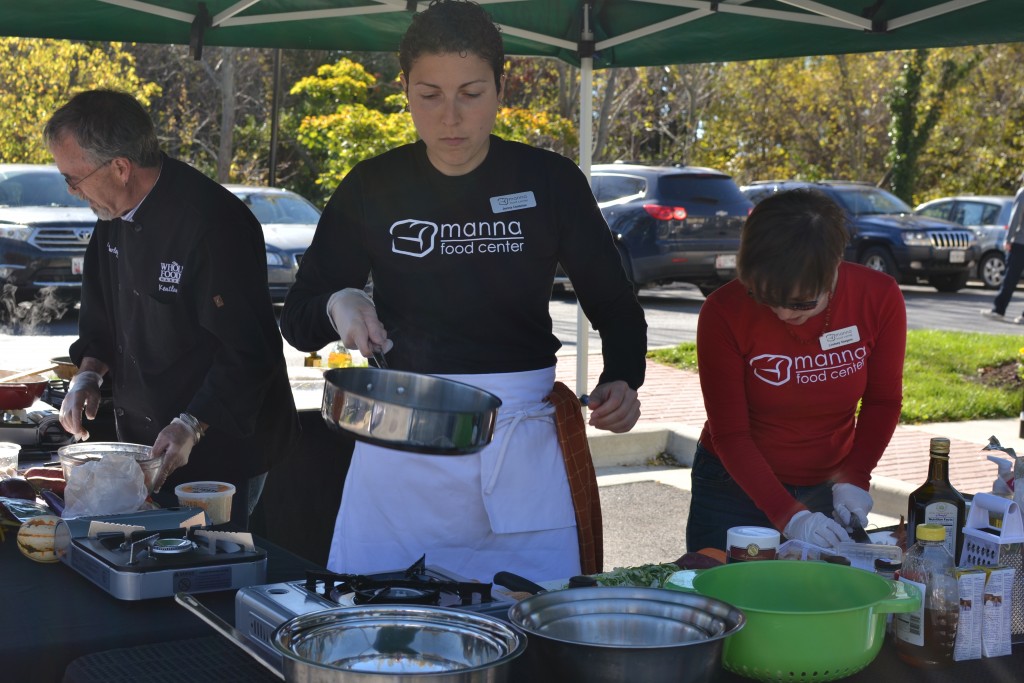 In honor of Farmers Market week we are remembering the epic battle between Manna's Nutrition Education team and Whole Foods Market's Chef Charlie at the Clarksburg Farmers Market's Inaugural "Chopped" Challenge.
If you missed the first culinary battle, the competitors (and generous partners) will be at it again on Sunday, September 27 making delicious, spontaneous creations out of local foods supplied by our favorite Clarksburg Farm vendors: Scenic View Orchards, Valencia's Produce, and Abundant Grace Farm.  Come watch the fun, taste the food, and vote for the winner!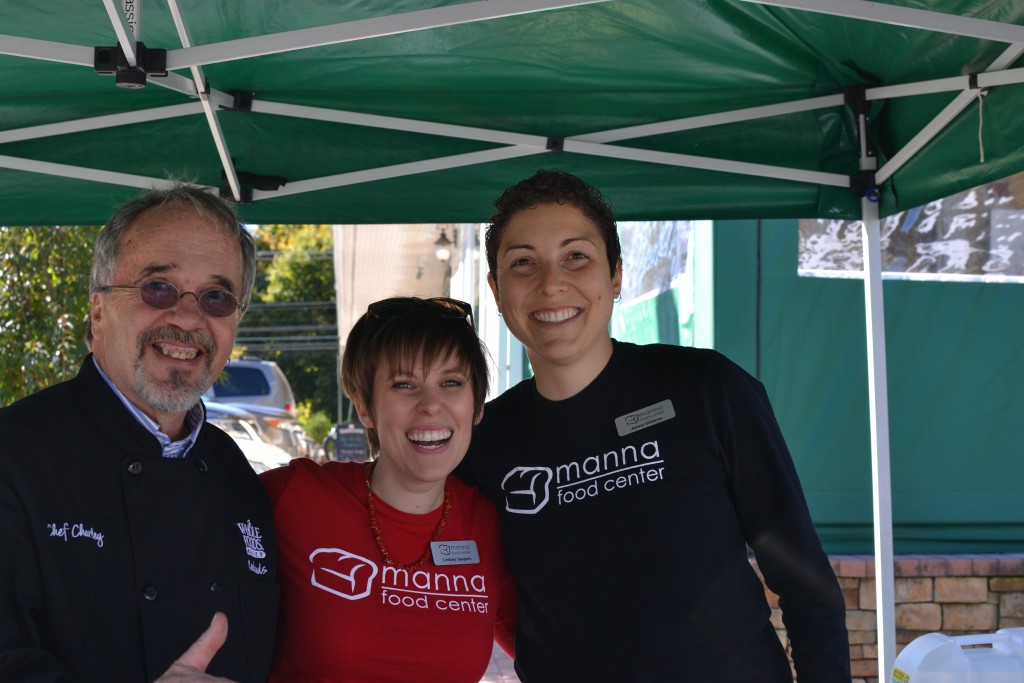 This farmers market week, be sure to support the markets that support Manna Food Center: Central Farm Markets, Olney Farm and Artisan Market, City of Rockville Market, and Clarksburg Farmers Market.  Last month, these markets and the their generous vendors combined to provide over 20,000 pounds of fresh, regional produce to Montgomery County families served by Manna.