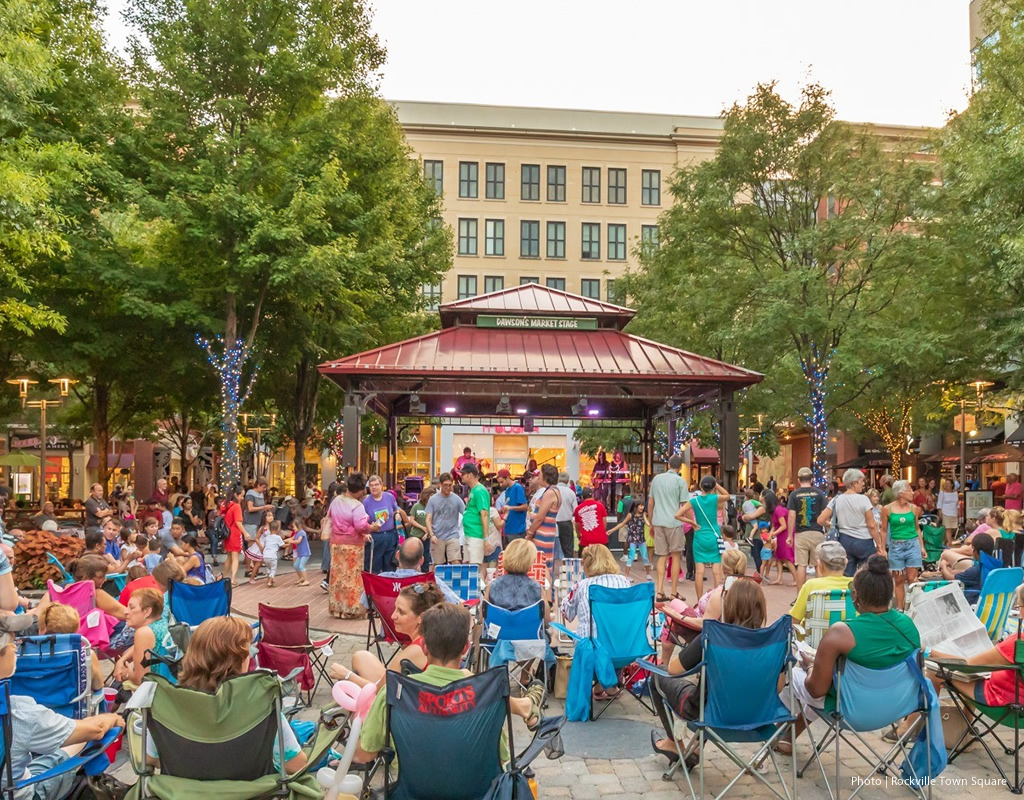 Summer Concerts Return to Rockville's Town Square June 7
Free outdoor summer concerts return to Rockville's Town Square on select Friday evenings during the summer. The concerts offer a diverse range of music including rock, salsa, blues, folk, and reggae.
The free concerts begin in June and take place on Friday evenings, from 6 – 9 p.m. in Rockville Town Square, located at 200 E. Middle Lane.
Residents are invited to purchase food, beer and wine from Rockville restaurants during the concert.
Schedule of Concerts
June 7
Dublin 5 (Celtic Rock)
June 14
Dan Haas (Pop / Variety)
June 21
Unity Reggae Band (Reggae)
June 28
Billy Coulter Band (Americana)
July 5
Mambo Combo (Latin / Salsa)
July 12
Scott Kurt and Memphis 59 (Country)
July 19
The Crawdaddies (Roots / Zydeco)
July 26
Hustle Souls (Indie-Pop)
August 2
The Natty Beaux (Swing)
August 9
The Players Band (Ska / Reggae)
August 16
Guys in Thin Ties (80's Tribute)
August 23
Matt Hutchison and the Big Gin (Pop / Rock)
August 30
Moonshine Society (Blues / Roots / Soul)
September 6
Will Hill (Reggae / Rock and Soul)
September 13
Baltimore Rockabilly (Rockabilly)
September 20
Justin Trawick and the Common Good (Bluegrass / Americana)
September 27
Mambo Combo (Latin / Salsa)