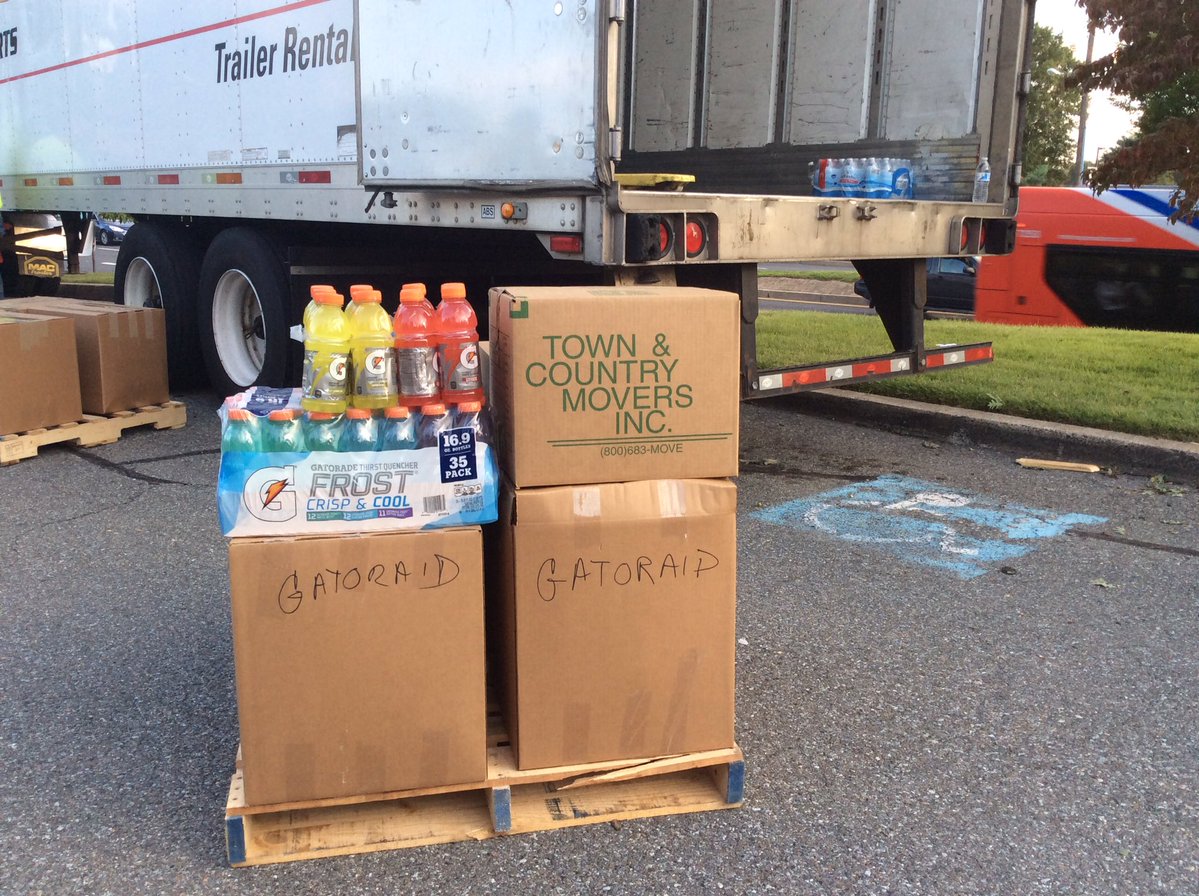 UPDATED: Stuff-a-Truck Donation Rally Will Benefit Hurricane Harvey Victims (VIDEO)
UPDATED 9.18.17 Top Dog Services' staff have delivered a truck full of donations to Dickinson, Texas.
@MittiMegan truck was unloaded today in Dickinson TX and they were blown away by the truckload of supplies pic.twitter.com/bgOCrgw50S

— TOP DOG Services (@topdogservice) September 18, 2017

Original Post: In just a few days, weather permitting, two truck loads of donations will head to Texas.
The Rockville Fire Department, Rockville City Police and Top Dog Services partnered together to hold a "stuff a truck," event early Friday at Saint Mary's Church in Rockville to collect donations for Hurricane Harvey victims.
"We reached out to a fire department and a police department down there [in Houston] that are basically decimated," Todd Dickerson, president of Top Dog Services, said. "We're just trying to help them get some supplies they need and give back to the community."
Dickerson said after talking with some first responders in the Houston area, items such as bleach and water are critical needs.
And thanks to social media, Dickerson said the community responded quickly.  In fact, it only took approximately two days to organize the entire event.
"I been here all my life, and this is what Rockville is all about," he said.
Organizers say they plan to drive the trucks to Texas next week but it depends on how Hurricane Irma will affect weather in other states in her path.
Cleaning supplies, water, clothing and even pet food are some items residents in the community donated today. @mymcmedia pic.twitter.com/1pvKF47cdk

— Mitti Hicks (@MittiMegan) September 8, 2017
Here at Saint Mary's Church in Rockville where @topdogservice is collecting donations for Hurricane Harvey victims. @mymcmedia pic.twitter.com/3AxiuxzzqM

— Mitti Hicks (@MittiMegan) September 8, 2017