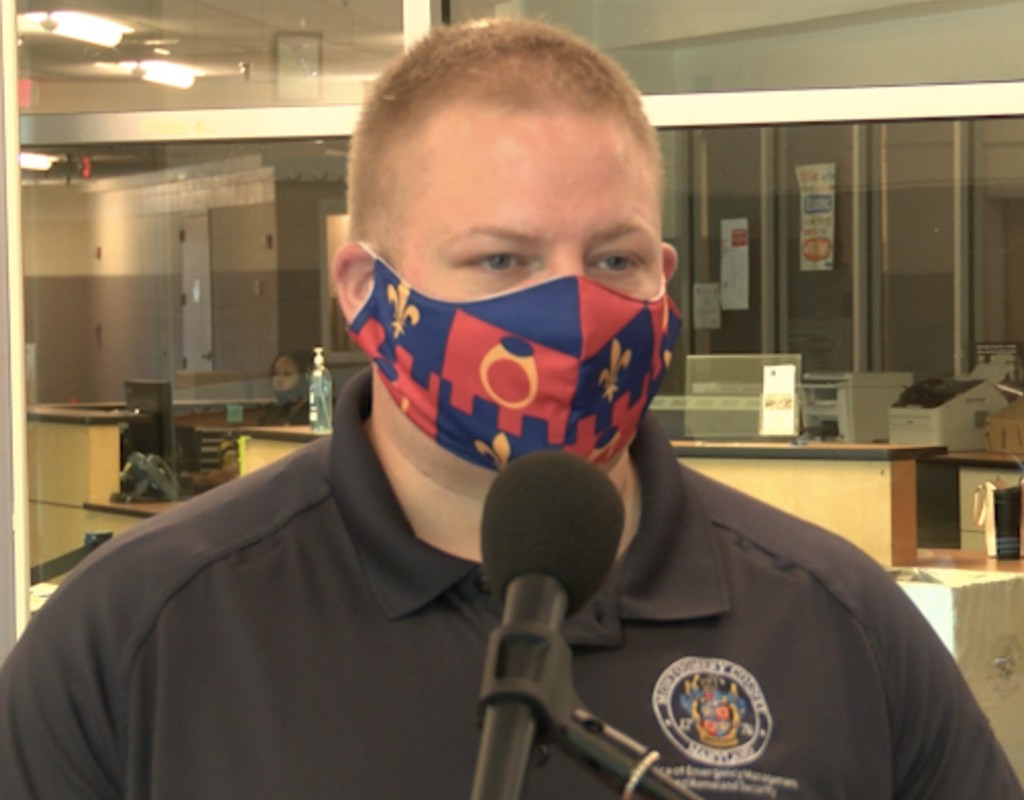 Stoddard Unanimously Appointed Assistant Chief Administrative Officer
Montgomery County Council unanimously approved Earl Stoddard, director of  Montgomery County Emergency Management and Homeland Security, as assistant chief administrative officer, a position he has held on an interim basis since July.
On Oct. 5, members of council are expected to interview Sonia Mora and Yaakov "Jake" Weissmann to the other two vacant assistant chief administrative officer positions.
Stoddard has been instrumental in the county's response to the pandemic. In his new role, he will oversee the county's public safety and health departments. His salary is $183,000.
The county also seeks a replacement for former Health Officer Dr. Travis Gayles, who left this summer to become chief health officer at Hazel Health in San Francisco, a start up company that provides telehealth services to schools.
Stoddard has been director of Emergency Management and Homeland Security since January 2016. He replaces Caroline Sturgis who was appointed in March 2019 and led the Reimagining Public Safety Initiative and worked in areas like Safe Neighborhoods and Thriving Youth and Families. She now is budget director for the City of Port St. Lucie in Florida.
If approved by the council, Mora will oversee the county's early care and education initiative and children and family issues concerning Montgomery County Public Schools. Weissman would oversee economic development and business advancement activities. Both positions also work with Chief Administrative Officer Richard Madaleno on the daily county operations and come with a $175,000 salary.
"Assistant Chief Administrative Officers are critical to the proper management of our government and progress that we are committed to achieve on behalf of Montgomery County residents," said County Executive Elrich in a news release. "These three highly qualified individuals bring decades of experience from outside and inside County and State government to their respective positions. They will help further my vision for a more equitable and inclusive Montgomery County that will create a brighter and more prosperous future for everyone."
Prior to this nomination, Mora directed Por Nuestra Salud y Bienstar Initiative, which reached out to the Latino community on issues related to COVID-19. She has worked for the county for 31 years. Weissman most recently served as chief of staff in the Office of the Senate President for the Maryland State Senate.
Elrich nominated all three new assistant chief administrative officers.
Related Post