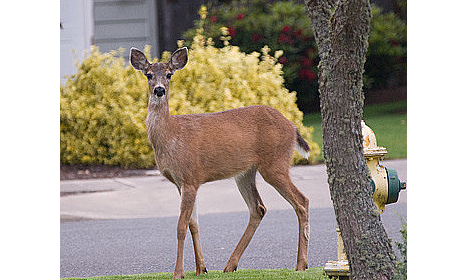 Deer Crossing: Five Things to Know to Avoid a Deer-Vehicle Collision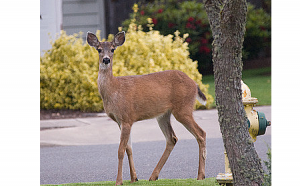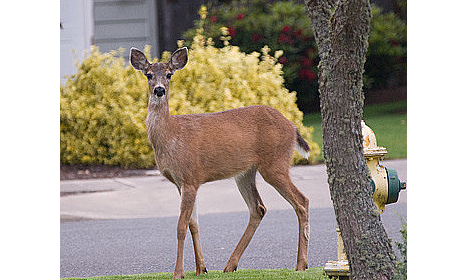 It's that time of year when deer are often wandering into local roadways as they look for food or mates.
Last year, there were 1,965 deer-vehicle collisions reported on roadways in Montgomery County.
This fall, officials with the Maryland Department of Natural Resources are reminding motorists to stay alert for deer and other wildlife as the animals are on the move in this cooler weather.
"Deer activity will peak during their breeding season, which occurs from mid-October through November," said Paul Peditto, director of DNR's Wildlife and Heritage Service. "Deer often travel without regard for roads or traffic during this time period. Motorists need to be especially alert from sunset to dawn as deer are more active during this time."
According to DNR officials, there are five ways to avoid a deer collision:
Slow down if a deer crosses the road ahead. Deer often travel in groups and others may be nearby.
Watch the shoulder. Be alert for deer standing along the shoulder as they may suddenly move into the roadway. Slow down and sound your horn to scare them away.
Gradually brake to avoid hitting a deer but do not swerve as this may cause you to lose control of the vehicle, increasing the severity of the accident.
Be particularly attentive in the early morning and evening periods;
Stay alert and slow down in areas where deer crossing signs are posted. These indicate locations of frequent deer activity.
Maryland Motorists: Stay Alert for Deer! #deercrossing #stayalert https://t.co/b8ruiiK4lP pic.twitter.com/5QpV5vkFBd

— MD Wildlife&Heritage (@MDDNRWildlife) October 5, 2016
#Maryland Motorists: stay alert for #deer and other wildlife! These animals are seeking out food supplies and mates. https://t.co/ZdVt6itEvi pic.twitter.com/ozOIFhhGXe

— Maryland DNR (@MarylandDNR) October 5, 2016