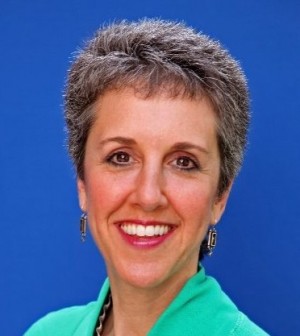 State Senator Cheryl Kagan Considers Political Options in 2018, Including the County Executive's Race
Make no doubt about it, State Senator Cheryl Kagan, a Democrat, loves representing District 17 residents in Annapolis.
"I am honored to represent the residents of Gaithersburg and Rockville," she said in an interview Monday.
But she's also considering some other options in 2018, including the race for Montgomery County executive.
Over the last few weeks, Kagan said she has received phone calls from people urging her to run for county executive or as a possible running mate to one of the democrats running for governor. She would not identify which gubernatorial candidates.
She said she's flattered by the support, and she is carefully considering her options. When asked if she had a timeline for making a decision about her future political plans, she said it is not going to be soon. The 2018 Gubernatorial Primary Election is set for June 26, 2018. The candidacy deadline is Feb. 27, 2018.
County Executive Ike Leggett is not running for reelection in 2018. As of July 17, County Councilmembers Roger Berliner, Marc Elrich and George Leventhal, who are democrats, have filed their paperwork to run for county executive. Republican Robin Ficker, who championed term limits, is also running for county executive in 2018.
Just last week, former County Councilmember Valerie Ervin urged a woman to get into the county executive race.
"I really wish a woman would step up before it's too late," Ervin told MyMCMedia.
Valerie Ervin on County Executive Race: 'Where are the Women Candidates?' (VIDEO)