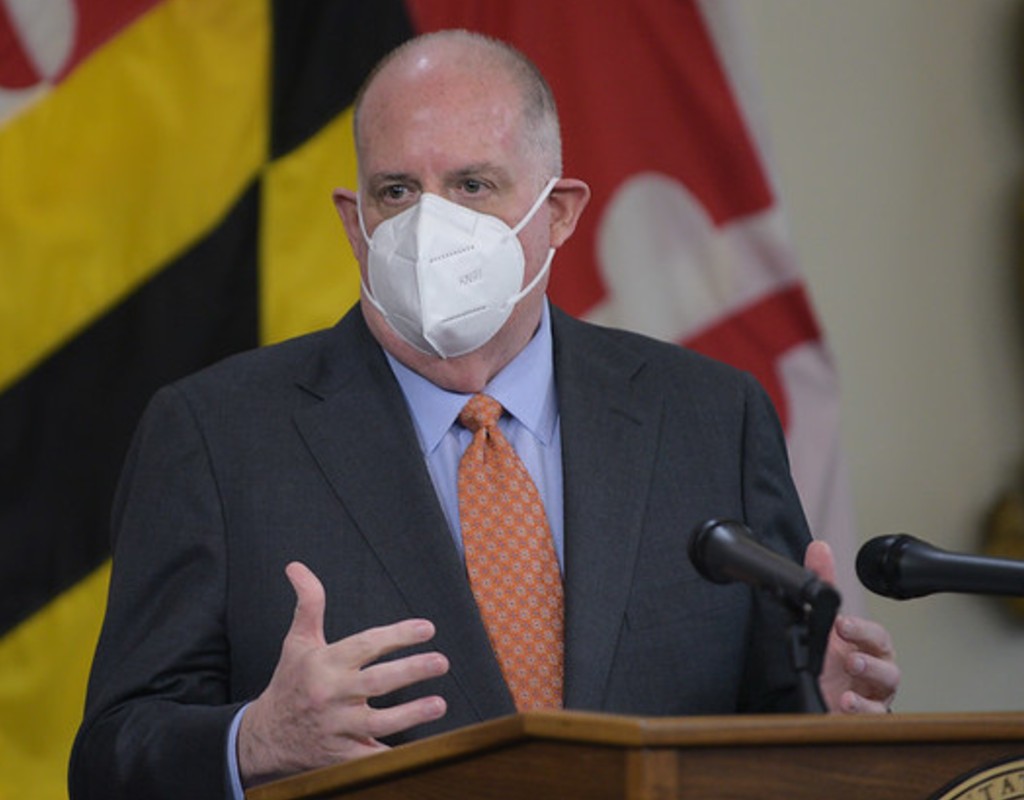 Starting Tuesday, Marylanders 16+ Are Eligible for Vaccine at Mass Vaccination Sites
Beginning Tuesday, all Marylanders ages 16+ will be eligible for a COVID-19 vaccine at the state's mass vaccination sites, Gov. Larry Hogan announced during a press conference Monday.
Hogan said that by April 12, residents 16+ will be eligible through all vaccine providers in the state. He noted that those ages 16-17 can only be vaccinated at clinics providing the Pfizer vaccine, because it is the only one FDA-approved for those ages. Residents eligible under vaccine phases 1 and 2 will continue to be prioritized at mass vaccination sites. The governor emphasized that eligibility does not guarantee an immediate appointment.
"I want to stress that even though we're opening up eligibility for everyone, that does not mean everyone will be able to immediately get an appointment," Hogan said. "But with the supply of doses increasing over the next month or so, a vaccine should be available for everyone who wants one."
Last Friday, April 2, the state opened a no-appointment, walk-up line at the Wicomico Youth and Civic Center mass vaccination site in Salisbury. Hogan said a walk-up line will open at the Hagerstown mass vaccination site this week and at the M&T Bank Stadium site next week. The state plans to open no-appointment lines at all mass vaccination sites, Hogan said. Still, he said, the best way to receive a vaccine guaranteed is to preregister and make an appointment.
"We encourage everyone who wants a vaccine to visit covidvax.maryland.gov or to call the state's COVID-19 vaccination support center at 1-855-MD-GOVAX," Hogan said.
"We urge Marylanders to please get vaccinated just as soon as you are able to," he said. "These vaccines are proven to be safe and effective and are provided at no cost."
Dr. Ted Delbridge, Executive Director of the Maryland Institute for Emergency Medical Services Systems (MIEMSS), emphasized that it is not possible to contract COVID-19 from any of the vaccines.