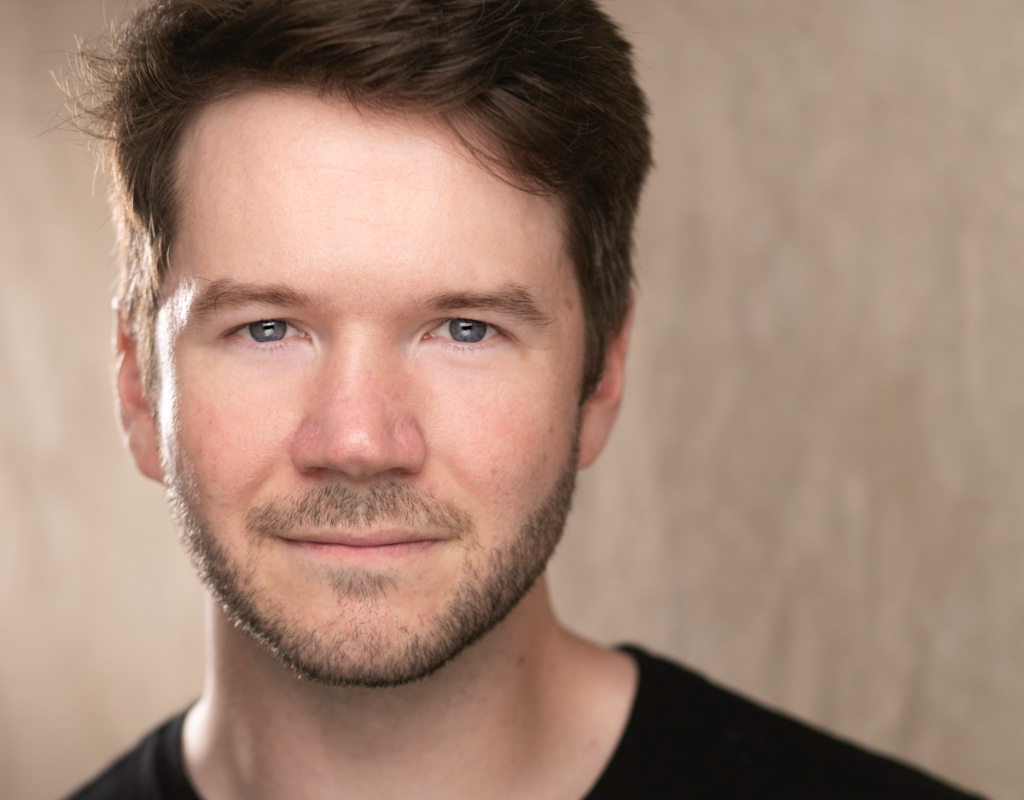 Star of 'Only Murders in the Building' to Appear in Olney Theatre Production
Best known for his role as Theo Dimas in Hulu's most popular comedy series premiere ever, "Only Murders in the Building", James Caverly will play Professor Harold Hill in Olney Theatre Center's American Sign Language and English production of Meredith Willson's "The Music Man." The show will close out its 2021-2022 season running from June 17 to July 24, 2022, and will feature a half-deaf, half-hearing cast.
A Deaf actor, Caverly first proposed the project in 2015. That year, while working as a scenic carpenter at OTC, he saw Deaf West's Spring Awakening on Broadway. Impressed by the ensemble of deaf and hearing actors, he figured a similar production could attract audiences in the DMV.
Have you met my neighbor Theo Dimas? He sees EVERYTHING in this building. Watch from his perspective in the latest episode of #OnlyMurders, now on @hulu. pic.twitter.com/QclX0sqUda

— Only Murders in the Building (@OnlyMurdersHulu) September 28, 2021
"The location is a midpoint between large Deaf communities in D.C., Frederick, Columbia and Baltimore," Caverly wrote in an email to MCM. "Not to mention the fact that 1 in 8 Americans have some form of hearing loss!" he added.
Caverly pitched the idea to OTC Artistic Director Jason Loewith in early 2016. He expressed happiness that the concept was coming to fruition. OTC has showcased bits and pieces of Deaf culture in the past, staging "The Miracle Worker" on multiple occasions and holding a reading of "The water falls" by Deaf playwright Willy Conley. However, "The Music Man" will be OTC's first show by the Deaf community, for the Deaf community.
A vibrant Deaf Theatre scene exists underneath most hearing people's noses, Caverly said, and he hopes The Music Man will provide an opportunity for the Deaf and hearing people alike to explore storytelling through ASL.
"Once we get past that language barrier, there's so much to gain from this rich experience," Caverly wrote. "Doing so shatters the assumptions that hearing people have about Deaf culture. And, Deaf people like me can learn more about our craft, the power of collaboration, and the musical experience."
The arts and entertainment industry was one of the hardest hit during the pandemic's peak. With no vaccines yet available and large gatherings restricted, some wondered if live performance would ever return. In Caverly's mind, though, the cancellation of performances means more than a few missed paychecks. The survival of ASL theatre, he said, is tantamount to the preservation of Deaf culture as a whole.
"As long as Deaf theatre is being supported, we can ensure the survival of ASL, its diverse people, our stories, the culture and our struggles," Caverly wrote. "Doing so means Deaf people can have a firm cultural foothold in this ever-shifting world."
Individual tickets are not yet on sale to the public, but OTC members will receive early access.
"I have no doubt in my mind that this will be the most well-received show in the DMV," Caverly wrote.