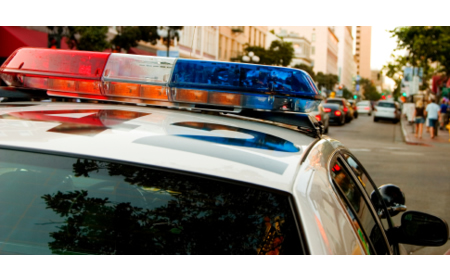 Spurs Sports Memorabilia Stolen
Montgomery County police are investigating a residential burglary that occurred on June 22 in Potomac in which unique sports memorabilia was stolen.
Police said at approximately 1:38 p.m., 2nd District officers responded to a residence in the 8900 block of Holly Leaf Lane for a report of a burglary that had occurred earlier.
The police investigation revealed that the homeowners had gone out for a walk earlier in the day.  After returning home, police said the homeowners discovered that property had been stolen from inside including several items of unique sports memorabilia.
According to police, the sports memorabilia items that were taken from the home include a basketball signed by the 2005 San Antonio Spurs Championship team, a basketball signed by the 2007 San Antonio Spurs Championship team, and two San Antonio Spurs #21 jerseys autographed by Tim Duncan.
The items stolen in this burglary are unique, and detectives are asking anyone that may have information about the whereabouts of the stolen property, this burglary, or the suspect(s) involved to contact the 2nd District Investigative Section at 301.657.0112.  Those who wish to remain anonymous may call Crime Solvers of Montgomery County toll-free at 1.866.411.TIPS (8477).  Crime Solvers will pay a cash reward of up to $10,000 for information provided to them that leads to an arrest and/or indictment for this felony crime.