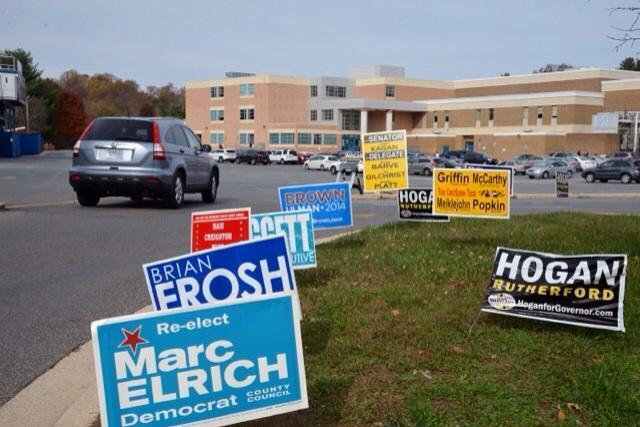 Some County and Statewide Races Still Too Close, County Council Incumbents Hold onto Seats
As of 11:15 p.m., with 80 Montgomery County precincts reporting several races were clear while others were still too close to call.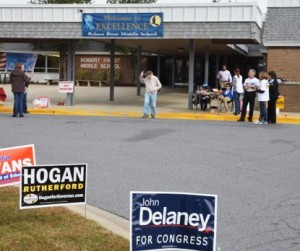 In the category of too close to call, the race for the at-large school board seat between Jill Ortman-Fouse who has 50.75 percent of the vote compared to Shebra Evans' 48.71. Patricia O'Neil in in district 3 has a strong lead over opponent Laurie Halverson. Mike Durso also has a commanding lead over Larry Edmonds in the district 5 race. Judy Docca has 53.87 percent of the vote Kristin Trible's 45.78 percent in the district 1 race.
County Executive Isiah Leggett handedly won against his Republican challenger Jim Shalleck, taking 71.65 percent of the vote.
The incumbent county councilmembers at-large incumbents March Elrich, Nancy Floreen, George Leventhal and Hans Riemer each have strong leads against their Republican and Green Party challengers. Councilmembers Craig Rice, Nancy Navarro and Roger Berliner all posted good numbers against their opponents. Sidney Katz and Tom Hucker  faced no opposition in their seats.
For updated results check the Montgomery County Board of Elections website.
Statewide Races
As of 11:19 p.m., the State Board of Elections showed 1,570 of the 1,986 precincts reporting.
Democratic candidate for governor Anthony Brown took Montgomery County but struggled in the rest of the state. As of 11:25 p.m., he tallied 45.44 percent of state voters compared to Republican candidate Larry Hogan who posted 52.83 percent.
Rep. John Delaney is struggling against Republican challenger Dan Bongino. In that race the incumbent tallied just 47.6 percent of the votes in his Congressional District 6 as of 11:27 p.m. Bongino posted 50.4 percent.
Rep. Chris Van Hollen is facing his own battle for Congressional District 8. He holds just 52.63 percent of the votes as of 11:28 p.m. to Republican Dave Wallace who has 47.14 percent of the vote.
For updated results check the Maryland Board of Elections website here.