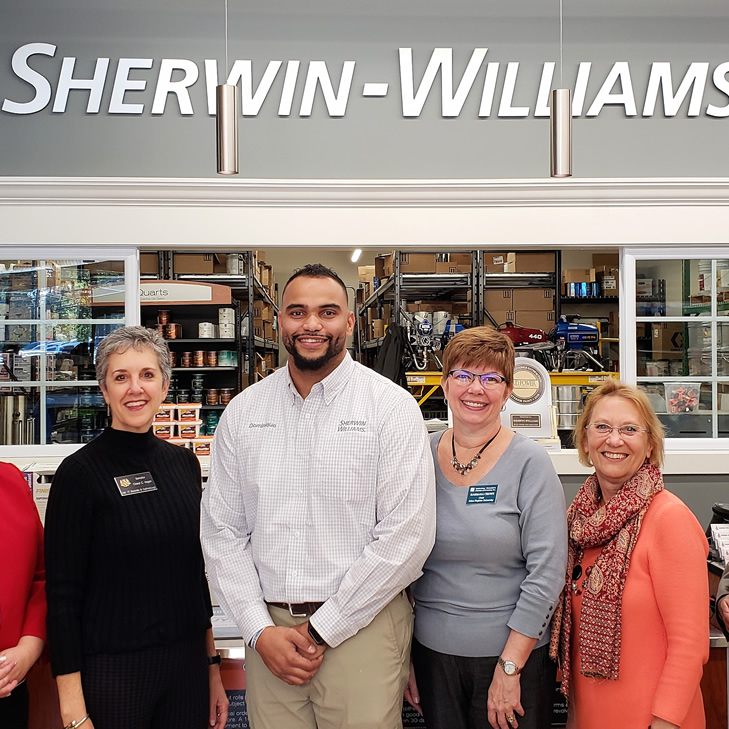 So Many Colors to Choose from at the New Sherwin Williams
There are over 150 paint colors to choose from at the new Sherwin Williams store in Gaithersburg.
Sherwin-Williams Company is an American Fortune 500 company in the general building materials industry. The company primarily engages in the manufacture, distribution, and sale of paints, coatings and related products to professional, industrial, commercial, and retail customers primarily in North and South America and Europe.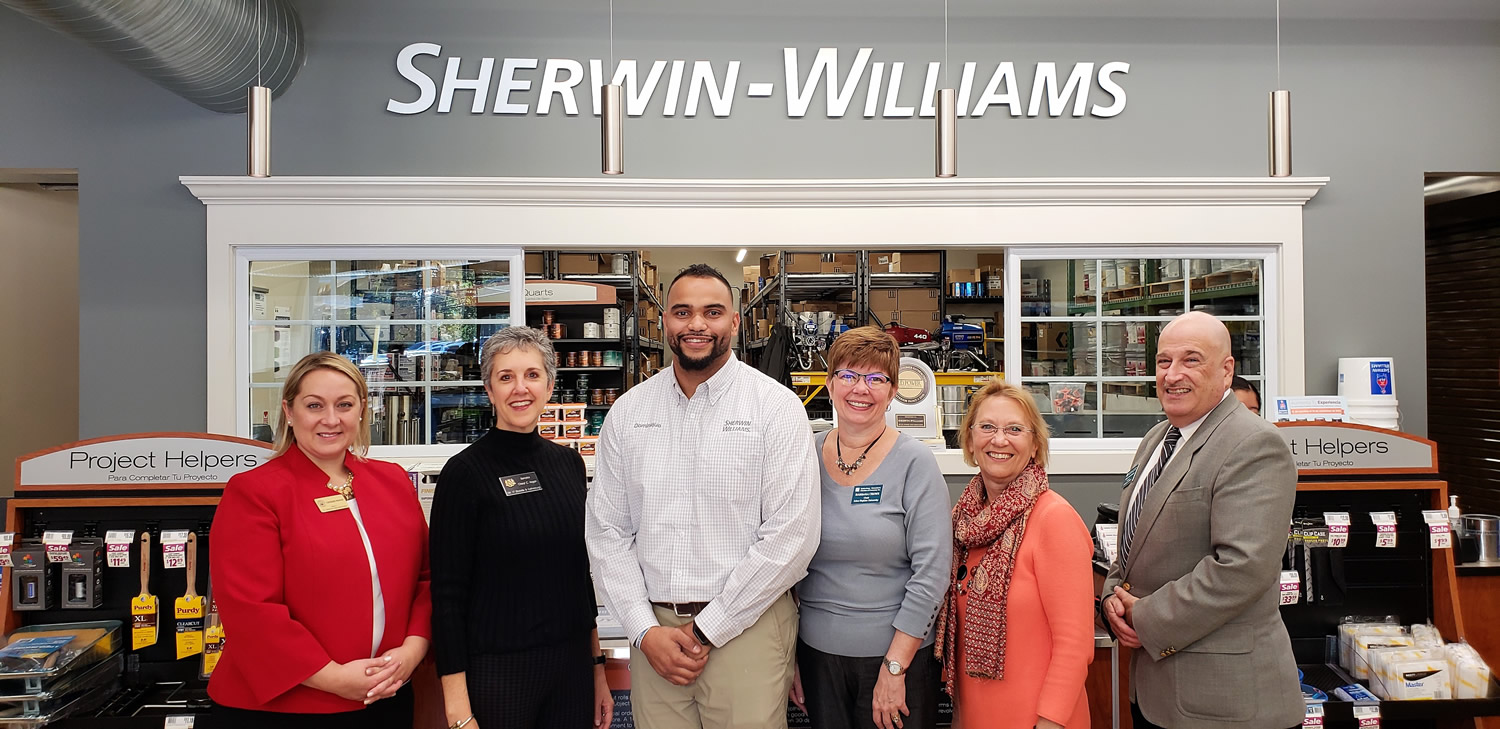 (l:r) Catherine Provost, Constituent Services, Office of Congressman Chris Van Hollen; State Senator Cheryl Kagan; Dominque Rodgers, store manager, The Sherwin Williams Company; Barbara Crews, Johns Hopkins University Montgomery County; Marilyn Balcombe, president, Gaithersburg-Germantown Chamber; and Bruce Kanner, Cartridge on Wheels, celebrate the grand opening of the 76th Sherwin Williams Company store in the Metro area.
Photo : Laura Rowles
There are 76 stores in the Washington Metro area. The Gaithersburg-Germantown Chamber of Commerce (GGCC) supported and conducted a ribbon cutting ceremony for the latest store located at 15930 Shady Grove Road in Gaithersburg, Maryland.
Learn more about them at: www.sherwin.com.