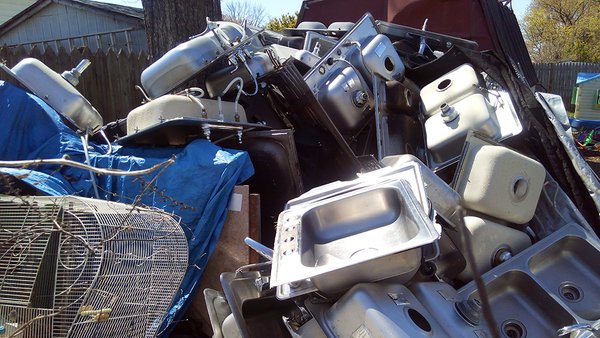 Sink Pile Leads to Complaint on Water Street in Gaithersburg
The city of Gaithersburg recently tweeted out a photo of dozens of kitchen sinks piled up in a yard on Water Street.
So what's the story?
Neighborhood Services Director Kevin Roman said the city received a complaint from a neighbor about the accumulation of the sinks, earlier this month. According to Roman, a city inspector investigated the complaint and instructed the property owner to remove the sinks. Roman said the owner complied, and there was no fine.
As for the back story behind the sink pile, Roman said he did not know it.
Missing a kitchen sink? Neighborhood services may have it after finding ~50 on a property in the City last week. pic.twitter.com/dDHGGQLGfH

— City of Gaithersburg (@GburgMD) April 17, 2016