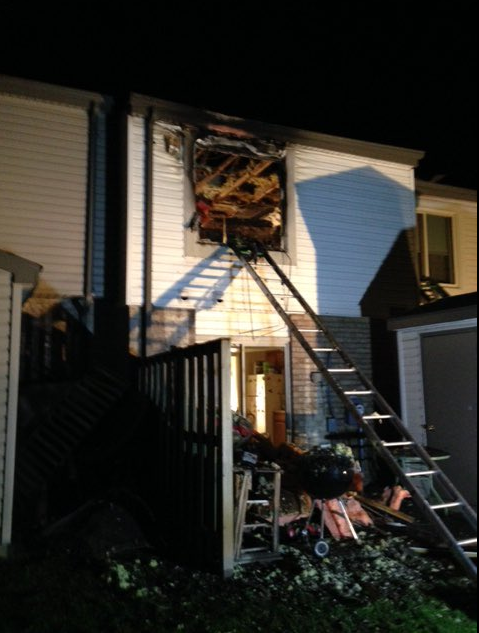 Silver Spring Townhouse Fire Causes $120,000 in Damages (PHOTOS)
Montgomery County firefighters responded to a townhouse fire on the 1100 block of Good Hope Drive in Silver Spring on Tuesday night.
According to Fire Spokesperson Pete Piringer, the fire originated in the second floor bedroom. Firefighters said there was light smoke showing when they pulled up to the house.
Firefighters were able to quickly extinguish the fire. Two people were displaced and are being assisted by the Red Cross. According to firefighters, one person was transported to an area hospital for a checkup.
Piringer said damages are estimated at $120,000.
(1130p 3/22) 1185 Good Hope Dr; MOR TH; Cause, elec outlet; Area, bedroom; Damage, $120k; EMS transported 1 adult pic.twitter.com/NmKUSjNPug

— Pete Piringer (@mcfrsPIO) March 23, 2016
Update – Good Hope Dr, fire is out, 2 adults displaced, Red Cross assisting

— Pete Piringer (@mcfrsPIO) March 23, 2016
(1130p) 1185 Good Hope Ave, fire in 2nd fl bedrm, fire under control, no inj

— Pete Piringer (@mcfrsPIO) March 23, 2016