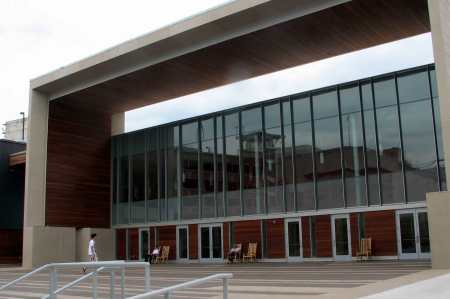 Silver Spring to Hold Faith Community Dialogue
Montgomery County is working to connect with the various diverse faith communities in the area and on May 8, the conversation will be focused in Silver Spring for a "Faith Community Dialogue" at the Silver Spring Civic Center.
During the meeting, the County's Interfaith Community Liaison, Mansfield Kaseman of the Office of Community Partnerships, will share the various initiatives underway, including:
Clergy Response Team responding to acts of hate and violence
Solidarity Programming Committee working with the Montgomery County Schools related to religious holidays and teaching cultural diversity
Intervention and Prevention Committee promoting awareness and education related to extremest groups
Internet safety for children and youth
Working with the Police, Red Cross, HHS, Office of Emergency Preparedness and Home Land Security in developing training for clergy related to all forms of violence and disasters
Neighbors in Need Working Group focusing on issues of hunger, integration of immigrants and healthcare
Religious Land Use Working Group shepherding faith communities through the Departments of Planning and Permitting Services and advocating on behalf of faith communities.
"Join participants from faith communities right here in Silver Spring in this dialogue and share your ideas on how these, and other pertinent issues, are most relevant in our Silver Spring Regional Area," wrote Reemberto Rodriguez, Silver Spring Regional Center Director.
The conversation is set to begin at 7 p.m.
For more information, e-mail Reemberto Rodriguez here.