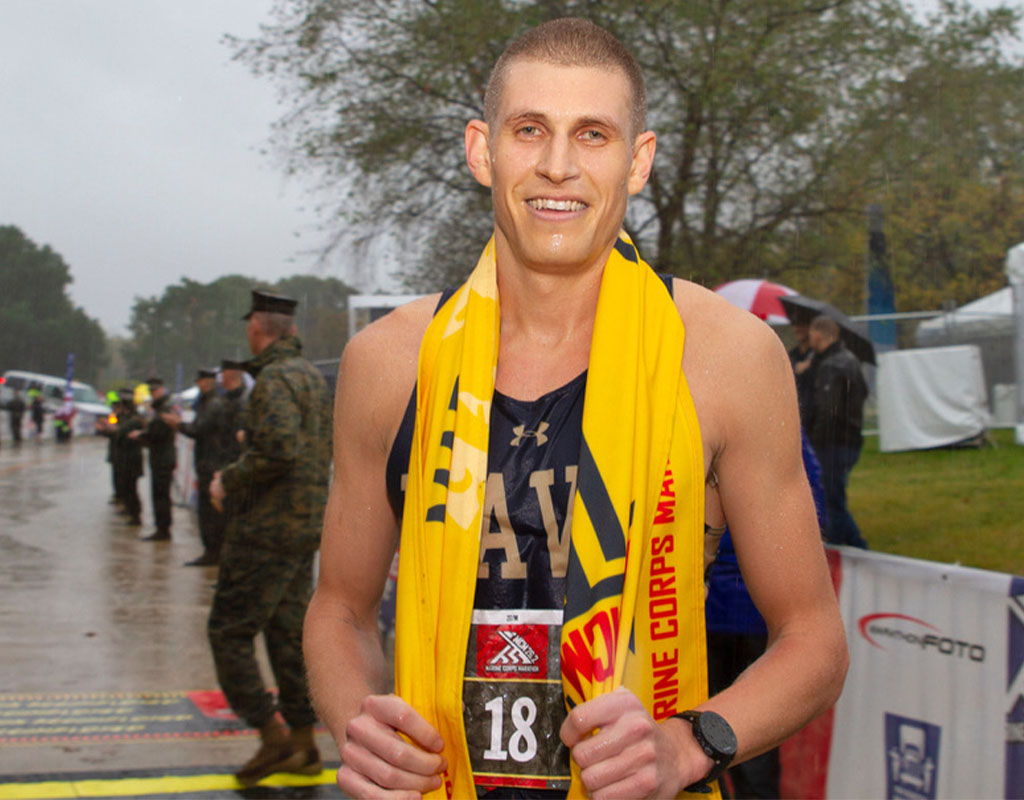 Silver Spring Man Completes 3 Marathons in 3 Days. Wait What?
It seems like Jordan Tropf of Silver Spring cannot stop running. Over three days – Oct. 9 through Oct. 11 – Tropf ran in three major marathons, averaging about two-and-a-half hours to complete each one.
The U.S. Naval Academy 2014 graduate and orthopedic surgery resident at Walter Reed National Military Medical Center came in second place in the Baltimore Running Festival on Oct. 9, completing the race in two hours, 27 minutes and 24 seconds. That is the equivalent of running one mile every five minutes and 53 seconds.
The next day, he ran in the Bank of America Chicago Marathon where he placed 63 overall. The 29-year-old finished in two hours, 31 minutes and 54 seconds. The very next day he was on to Boston, where he placed 110th overall, finishing the marathon in two hours, 32 minutes and 40 seconds, according to race results.
His running exploits were posted during all three races on the Facebook page Believe in the Run. On one post, it noted that Tropf's Southwest flight from Chicago to Boston was cancelled so he ended up driving to Detroit and catching a flight to Boston.
Jordan Tropf, an orthopedic surgery resident at Walter Reed, runs three marathons in three days

On Saturday — 2:27:23 in Baltimore
On Sunday — 2:31:54 in Chicago
Today — 2:32:13 in Boston

Unreal. pic.twitter.com/1aO4AxuMlP

— Darren Rovell (@darrenrovell) October 11, 2021
Related Post