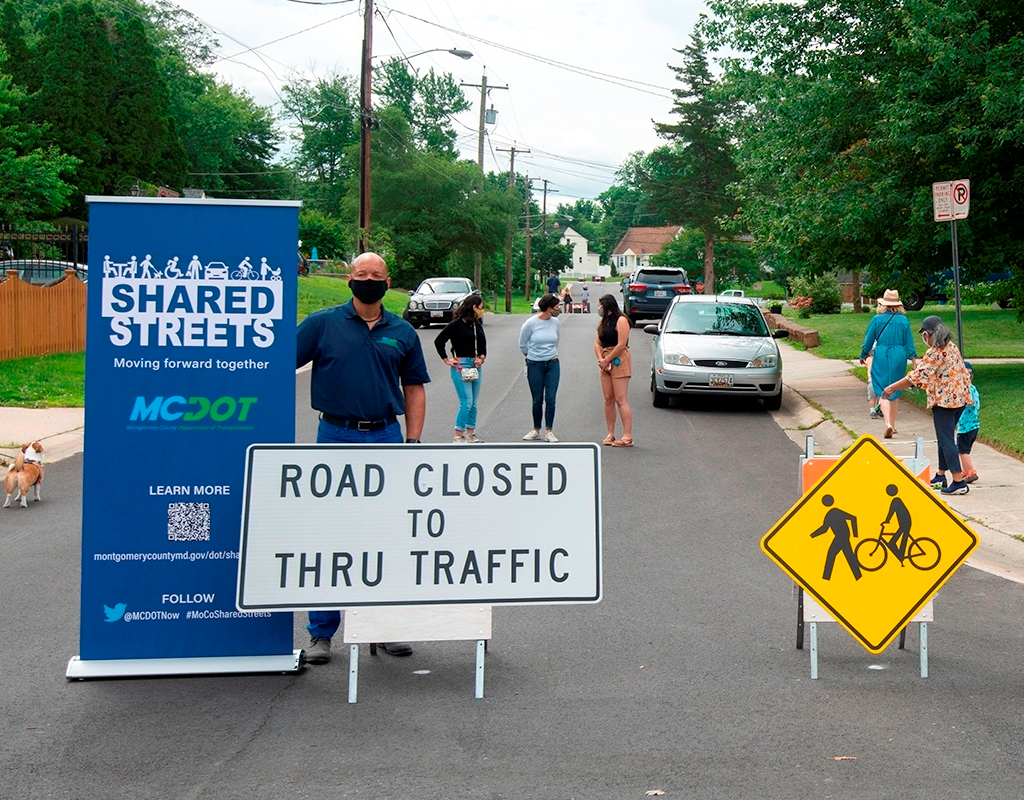 Shared Streets Initiative Extended Into Next Year
Sharing is caring in the streets of Montgomery County. The initiative gives residents the opportunity to use public areas to participate in activities such as biking, hiking, walking, dining, and retail activity. Organizers say the program helps prevent the spread of COVID-19 while unifying the community and providing a safe space to engage in activities.
The Shared Streets Program has been extended through at least March, 2022. Learn more here, https://t.co/kq3mJO3odE @MontgomeryCoMD pic.twitter.com/AJBf5WXbkX

— MCDOT (@MCDOTNow) November 2, 2021
The "Shared Streets" initiative has been extended through March 2022, the Montgomery County Department of Transportation (MCDOT) announced.
"Shared Streets has brought friends, neighbors and communities together, keeping them safe from transmitting the virus. as well as from vehicular traffic. This program has also been economically beneficial to our business community and I am glad it is continuing. It is important for us to collect additional feedback to ensure these areas are serving residents the best way they can.", said County Executive Marc Elrich
The Shared Streets program currently has locations in Downtown Bethesda, Wheaton, and Silver Spring. A map of the locations can be found here