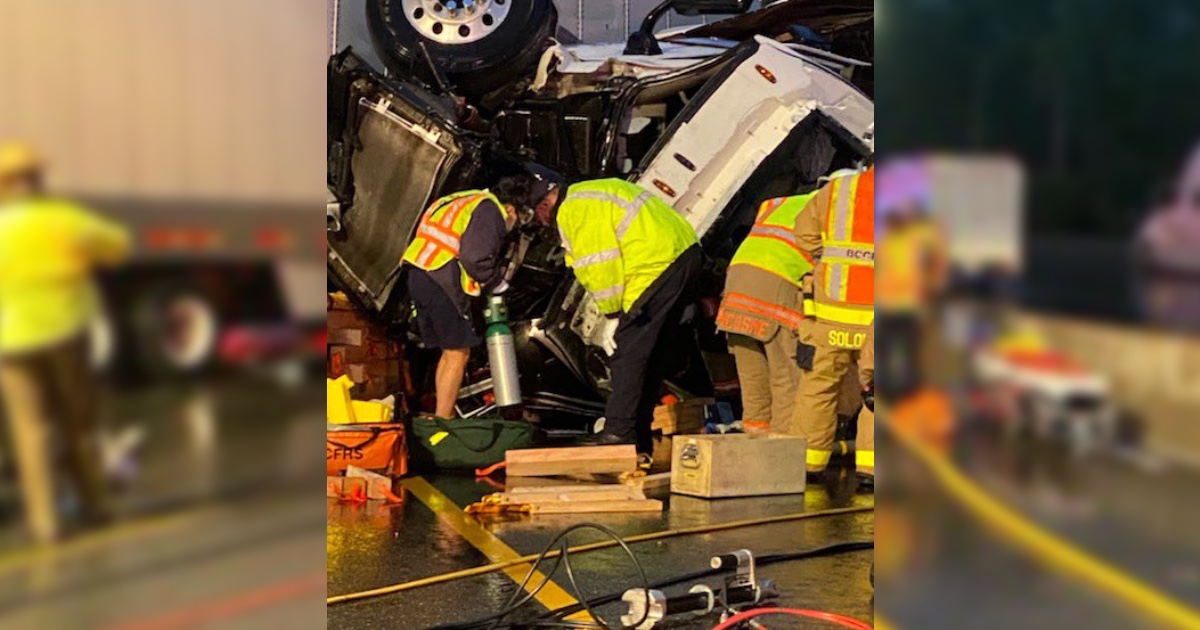 Severe Tractor-Trailer Accident Causes Major Delays on Beltway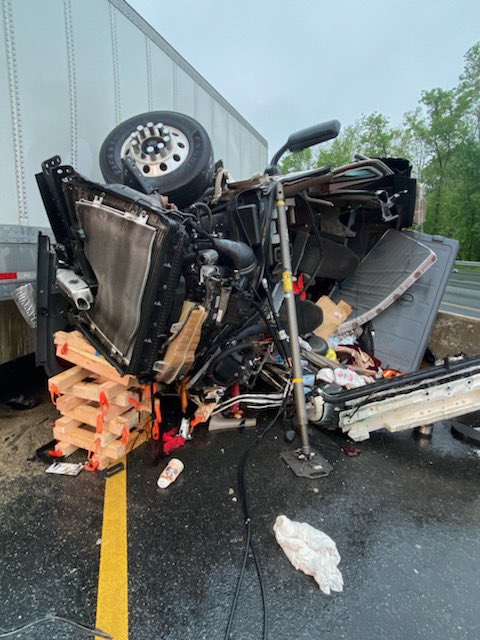 A tractor-trailer accident caused major traffic delays on the I-495 inner loop in Chevy Chase early Friday morning.
The crash happened shortly before 5:30 a.m. near Connecticut Avenue. Authorities say the driver was severely pinned in the wrangled metal for about 40 minutes. Once extricated, the driver was transported to a local hospital with traumatic injuries. Montgomery County Fire and Rescue Services officials say the crash caused diesel fuel to leak onto the roadway.
All lanes were closed for a couple of hours, but authorities say they are back open now. MCFRS officials say this is a time to remind people that the roads are for essential travel only.
Update (initial dispatch 520a) IL Beltway ~1/4 mile past Connecticut Avenue, jackknifed tractor trailer, driver trapped/pinned w/ traumatic injury, fuel spill, all lanes blocked @MDSP @MDSHA @MDEnvironment @mcfrs @MCFRS_EMIHS @MontgomeryCoMD @ReadyMontgomery @MDOTNews @MCDOTNow pic.twitter.com/SYBXju3r4w

— Pete Piringer (@mcfrsPIO) May 22, 2020
Update – IL I495 beltway jackknifed tractor trailer, driver has been extricated (pinned for ~40 minutes), diesel fuel tanks leaking, non-hazardous cargo (pallets of test tubes), @mcfrs A705B, RS741B, PE707, A716, PE719, BC702, T716, C741F & others, ~2 dozen Rescue workers OS pic.twitter.com/TwXM2roohE

— Pete Piringer (@mcfrsPIO) May 22, 2020
IL I495 Beltway near Connecticut Avenue, Chevy Chase, jackknifed tractor trailer overturned cab, driver severely pinned in vehicle, active fuel spill/leak, @MCFRS_EMIHS evaluating serious Traumatic injury (pinned driver), All lanes blocked https://t.co/vd9Wpg6fs2 pic.twitter.com/2QLkVXQt8Z

— Pete Piringer (@mcfrsPIO) May 22, 2020