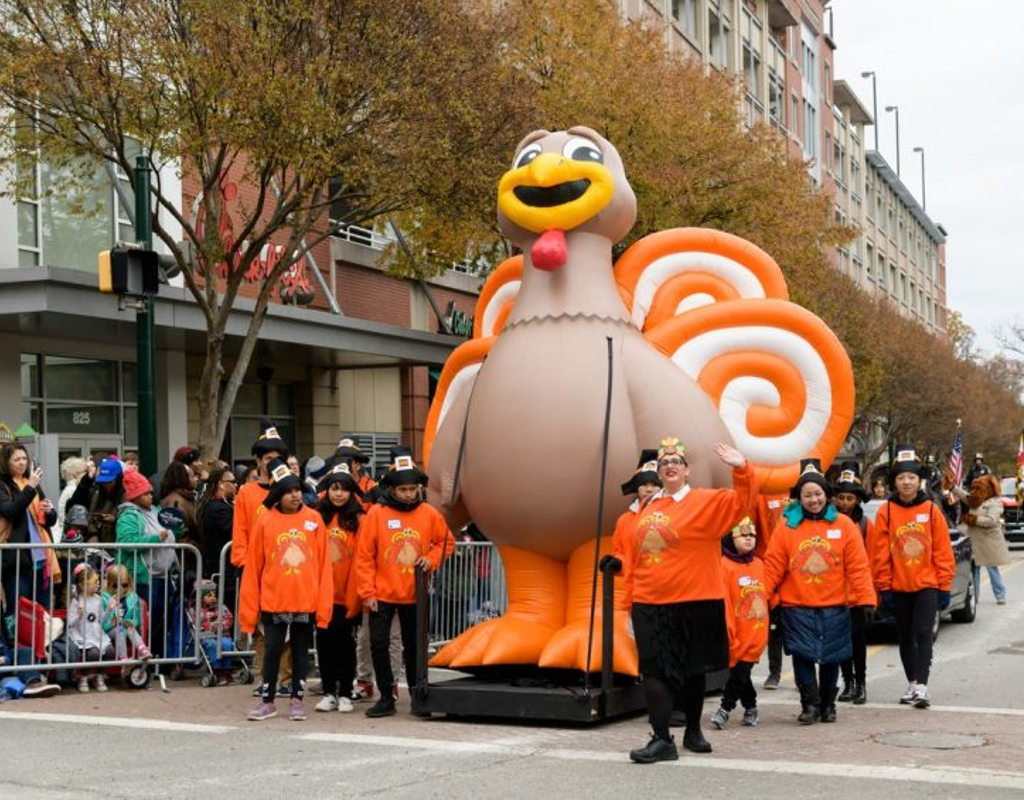 Several Roads, Garages Will Be Closed for Thanksgiving Parade in Silver Spring
More than a dozen roads and two parking garages in Silver Spring will be closed on Nov. 20 due to the Montgomery County Thanksgiving Parade.
From 6 a.m. until about 1 p.m., the following roads will be closed:
North and Southbound Georgia Ave. between East-West Highway and Colesville Road
Cedar Avenue between Colesville Road and Wayne Avenue
Pershing Drive from Cedar Avenue to Veterans Place
Veterans Place from Pershing to Ellsworth Drive
Ellsworth Drive from Georgia to Cedar Avenues
Roeder Road from Fenton Street to Cedar Avenue
Fenton St. from Cameron St. to Wayne Avenue
Wayne Avenue from Georgia Ave. to Fenton Street
Bonifant St. from Georgia Ave. to Fenton Street
Thayer Ave. from Georgia Ave. to Fenton Street
Silver Spring Ave. from Georgia Ave. to Fenton Street
The Town Square Garage at Ellsworth Drive will close at 2 a.m. on Nov. 20 and reopen at about 2 p.m. The Wayne Avenue Garage will close at 8 a.m. and reopen at 2 p.m. as well.
The Montgomery County Thanksgiving Parade will begin at 10 a.m. and feature a variety of floats, a marching band, gymnastic troupes, artists, sports teams, classic car clubs, clowns, beauty queens and other community groups.
The parade will start its trek at Ellsworth Drive and end at Silver Spring Avenue at noon.
Parade organizers are encouraging everyone to wear masks. Veterans Plaza will have hand sanitizer stations as well as portable restrooms.
Looking for a safe and fun outdoor family event for the holidays? The Montgomery County #Thanksgiving 🦃 Parade will usher in the holiday season on Saturday, Nov. 20 at 10 a.m. For more information on this year's event, visit https://t.co/kXh3k9h041 pic.twitter.com/TOHSqslgLJ

— MoCo Rec (@MoCoRec) November 17, 2021