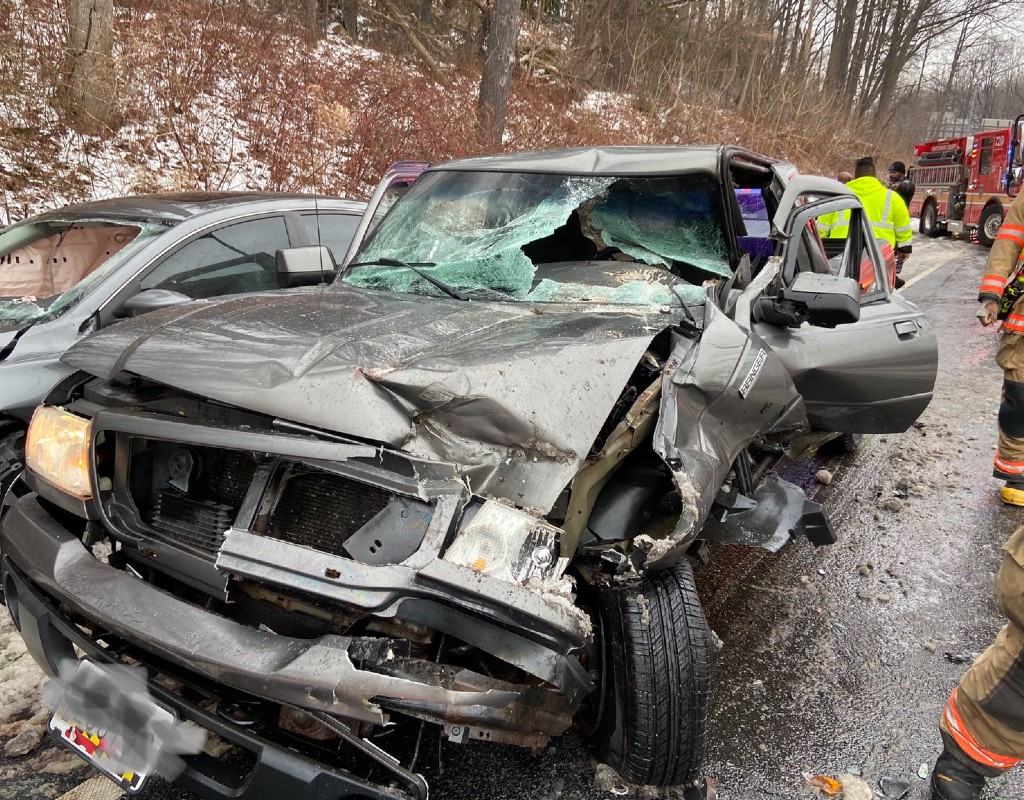 Several Collisions Reported on Capital Beltway
Montgomery County Fire and Rescue Chief Spokesperson Pete Piringer reported "quite a few wrecks" on the Capital Beltway Thursday.
The county is under a Winter Weather Advisory; the National Weather Service says to expect mixed precipitation, with snow/sleet accumulating up to one inch and ice accumulating up to 1/10 of an inch. County Emergency Management tells residents to anticipate icy roads and sidewalks.
At 11 a.m., Piringer reported a collision involving a Metro bus with no passengers on board. He tweeted that it occurred on the 495 Outer Loop between Connecticut Avenue and Rockville Pike, before Exit 34. Some lanes were blocked.
Piringer reported a collision at 11:31 a.m. on the 495 Inner Loop in the River Road area, between MacArthur Boulevard and River Road. Several minutes later, he reported a single-vehicle collision on the outer loop, also in the River Road area, in which the vehicle spun out into the jersey wall.
The spokesperson said a collision occurred around 1:45 p.m. on the inner loop ramp to Southbound Route 355. Piringer said a tow truck was pulling a car from a ditch when it was struck by another vehicle. In a livestream, he said the ramp was closed and there was some entrapment; the injuries did not appear to be serious. Piringer soon reported that the patient was removed from the vehicle with a non-life threatening injury.
ICYMI (145p) ramp from IL I495 Beltway to SB Rt355 Rockville Pike, flatbed tow truck removing a vehicle from a previous collision from a ditch was struck by an out-of-control vehicle, there was a collision with rollover & entrapment, patient extricated, NLT injury https://t.co/gba6rI0N64 pic.twitter.com/ATXP1FNAJX

— Pete Piringer (@mcfrsPIO) February 18, 2021
The Maryland State Highway Administration retweeted Piringer and reminded residents to move over a lane when first responders are helping other drivers. If residents can't safely change lanes, they should "slow way down."
"Obviously, we've had quite a few wrecks here on the Beltway," Piringer said during his livestream Thursday afternoon. He said driving conditions were pretty tough in the county; temperature, including road pavement temperature, was below freezing.
The chief spokesperson reported a collision with entrapment around 3 p.m. on the ramp from the 495 inner loop to Southbound Route 355, in the area of earlier wrecks. Piringer said police were on the scene from an earlier wreck when a vehicle struck an unoccupied police car and then collided with a parked tow truck. There were no serious injuries and the ramp was closed down, Piringer said. At 3:38 p.m., he reported a single-vehicle crash on the outer loop between Connecticut Avenue and Rockville Pike just past Connecticut Avenue.
Update – Montgomery County PD on scene assisting @mdsp @mdsha , police cruiser 'blocking' protecting scene as cleanup crews worked on previous collision, pictured vehicle struck MC police car (unoccupied) & then collided w/ parked tow truck, no serious injury, ramp now closed https://t.co/b1vSE6mw1U pic.twitter.com/HpW4RiaLc8

— Pete Piringer (@mcfrsPIO) February 18, 2021