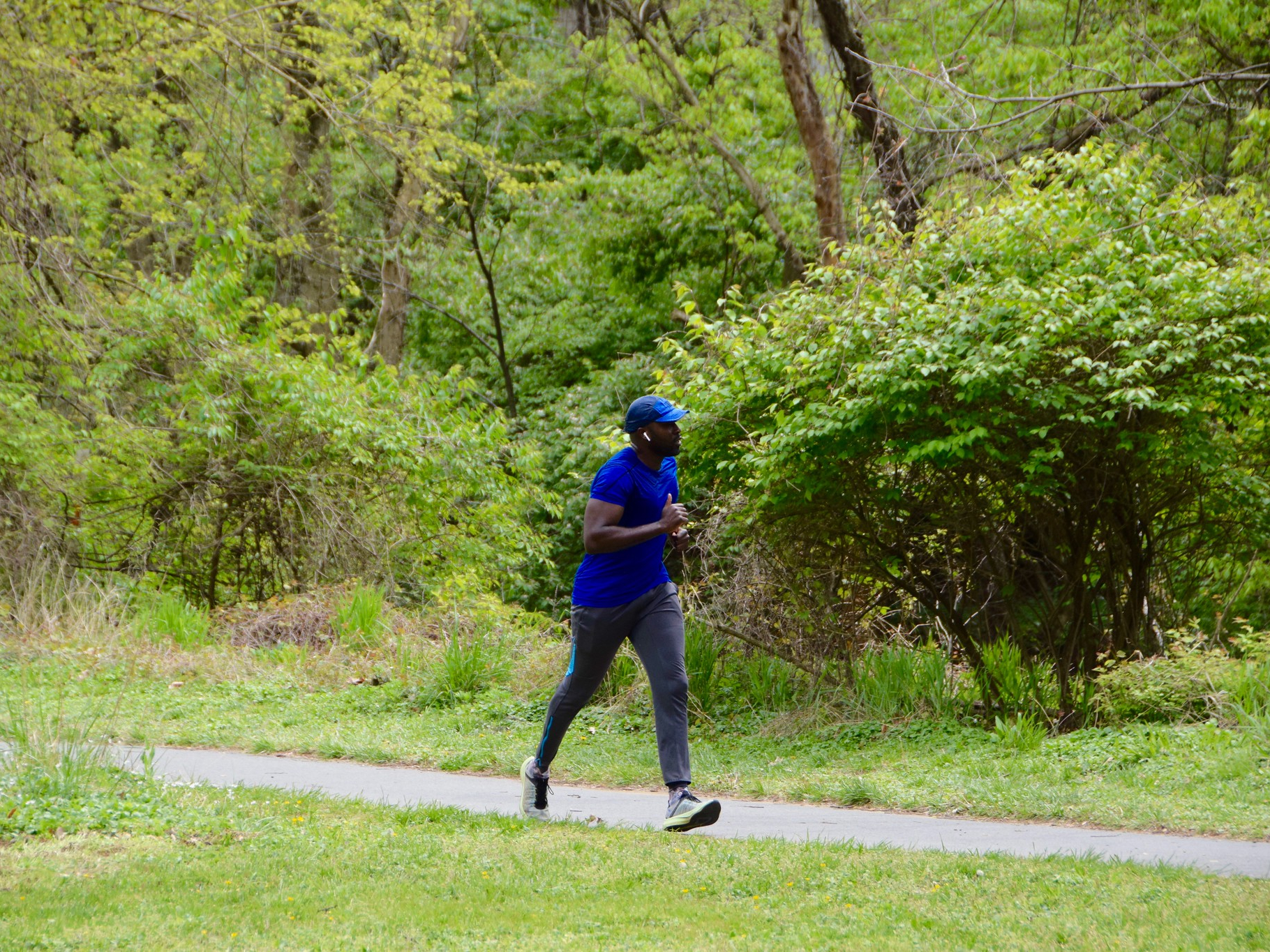 Sections of Three Roadways Open to Walkers, Bikers-Only Friday to Sunday
Montgomery Parks will once again open sections of three roads for people to walk, jog and bike this weekend. About seven miles of roadway will be closed down to vehicles between Friday at 9 a.m. through Sunday evening at 6 p.m. The open streets program's goal is to allow pedestrians and bicyclists to use parkways on weekends for exercise.
Initially, Montgomery Parks opened two sections of Sligo Creek Parkway the first and second weekends in April. The first sections of Sligo Creek Parkway included:
Old Carroll Avenue to Piney Branch Road (1.1 miles)
Forest Glen Road to University Boulevard West (1.5 miles)
Then, beginning Friday, April 17, a section of Little Falls Parkway in Bethesda and a section of Beach Drive in Kensington opened for pedestrians, bicyclists and other park users. The sections include:
Little Falls Parkway from Massachusetts Avenue to Arlington Road (1.3 miles)
Beach Drive from Connecticut Avenue to Knowles Avenue (2.7 miles)
During the special weekend hours, the roads are closed to all vehicles. Visitors to the parks are required to adhere to social distancing guidelines.
Photos by Marilyn Sklar, Montgomery Parks. Beach Drive, April 19.