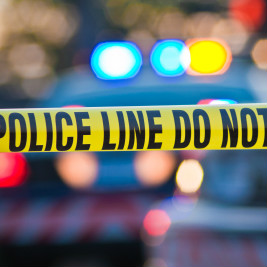 School Goes on Lockdown as Police Search for Teen with Gun
Northwest High School in Germantown was on lockdown for a time last week while Montgomery County police searched for a teenager riding a skateboard and carrying what appeared to be an M-16 style rifle, according to Twitter posts from police and the school's principal.
Police were told that a male teenager with the gun was seen near the Clopper's Mill Village shopping center, police said. The school is across the street from the shopping center.
"Northwest High School went on lockdown as a precautionary measure," police spokesman Officer Rick Goodale said.
Students, who were at the school for athletic practices, were brought inside the school "to shelter in place" during the search, according to police.
"Initially, the youth was not located and police could not reach the complainant," police said.
According to a tweet from the principal, Jimmy D'Andrea, police notified the school that all activities could resume. A police presence remained at the school, he wrote.
Later that night, police found the individual, who had a BB gun that looked like a rifle, police said. The individual was not charged.