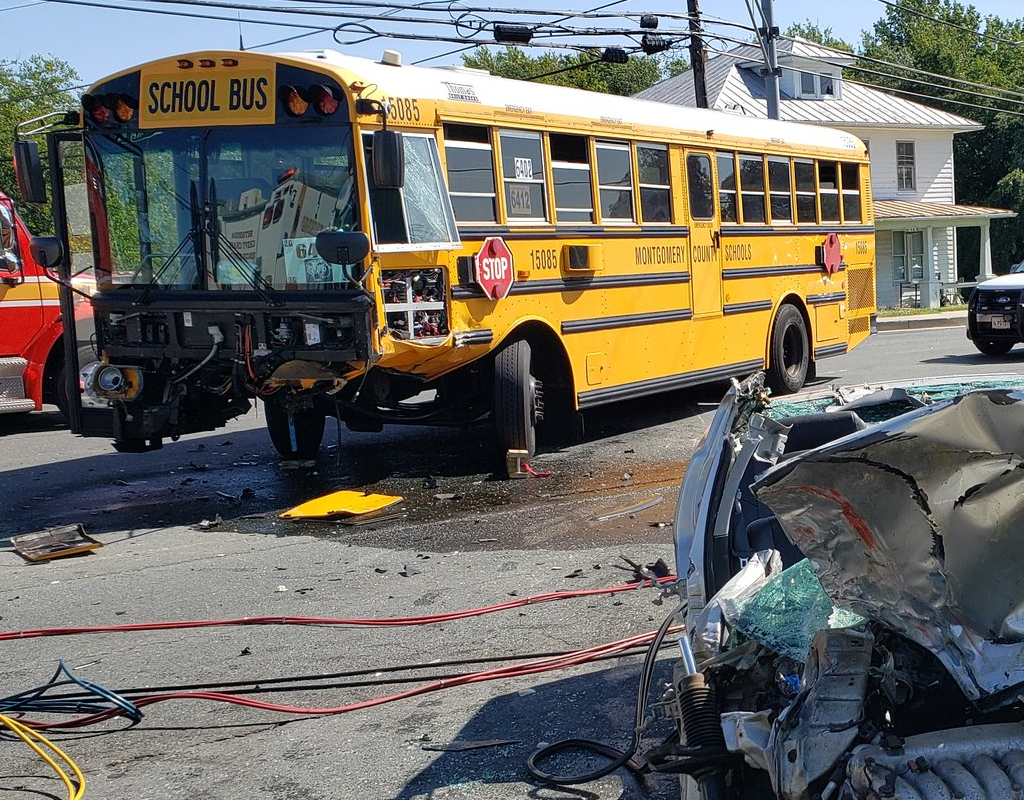 School Bus and Metro Bus Hit on New Hampshire Avenue Thursday
Multiple crashes occurred on New Hampshire Avenue in Silver Spring Thursday afternoon. The driver of a silver Mitsubishi was involved in all of the collisions, according to Montgomery County Police.
According to police who responded at 3:15 p.m. on Sept. 3, the Mitsubishi driver's car struck a vehicle while heading north on New Hampshire Avenue and Tanley Road. The driver continued heading north on New Hampshire Avenue and then rear-ended a Metro bus by the Intercounty Connector. The driver again fled the scene and soon struck a Montgomery County Public School bus, which was not transporting students at the time.
Both bus drivers were taken to the hospital with non-life threatening injuries. The Mitsubishi driver was transported to a different hospital and is in critical condition.
Multiple collisions on NH Ave. between I200 and Briggs Chaney. Avoid area. @The1stBatt @mcfrsPIO https://t.co/OLIpBS2djU pic.twitter.com/FYpr4q7YPL

— BC Steve Mann (@mcfrsPIO6) September 2, 2021
Related Post