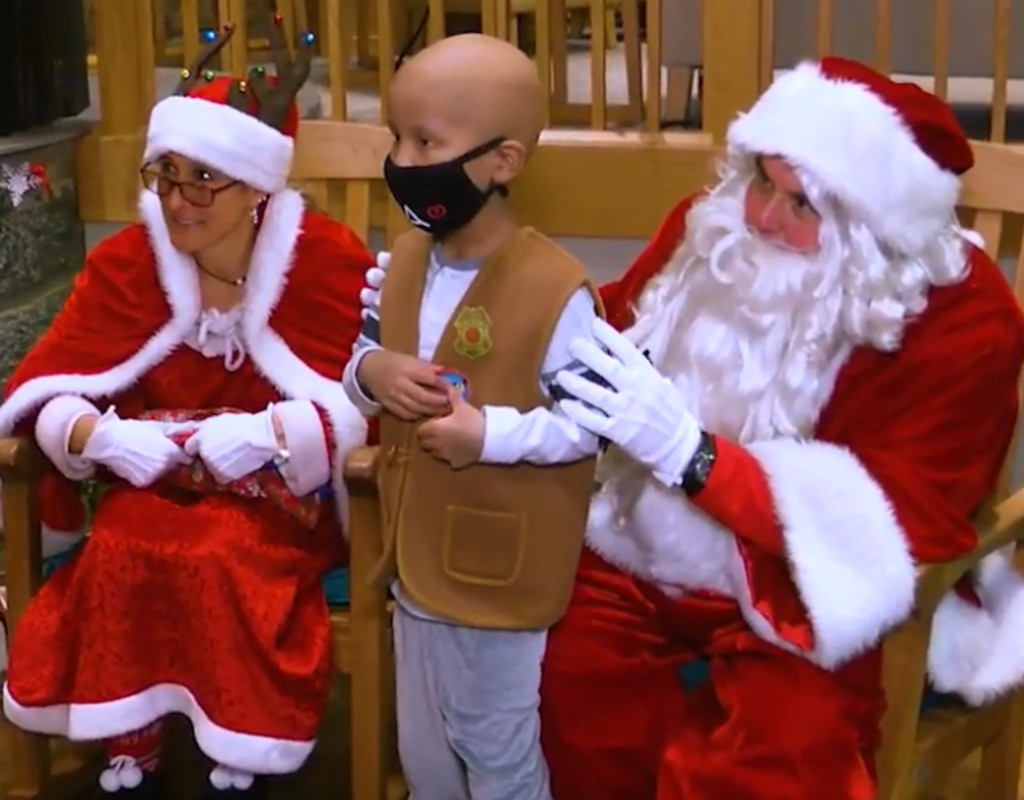 Santa Claus is Coming to Town on a Harley for Annual Children's Inn Visit
As part of the Montgomery County police department's annual effort to benefit The Children's Inn at National Institute of Health, Santa Claus will travel through the county riding a Harley-Davidson motorcycle on Dec. 9.
Accompanied by motor officers, Santa Claus will leave the 5th District police station in Germantown, Md. at 3 p.m. to meet with children and families at The Children's Inn at NIH in Bethesda, Md.
The goal of the ride is to raise awareness of the services that The Children's Inn provides, according to a press release. The Children's Inn, a private, non-profit residence for pediatric patients at the NIH. The program allows children to stay with their family as they participate in clinical research studies, reducing the burden of illness and facilitating the healing process, according to the press release. Over 1,100 families stayed at The Inn in fiscal year 2020.
The Inn — which houses families from 50 states and 104 countries — does not charge the families. They rely on donations to fund recreational, wellness, therapeutic and educational programming services, according to the press release. Those who wish to donate may do so at their website or mail it to their address.